Nov 27 2011 12:54AM GMT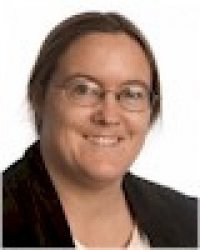 Profile: Sharon Fisher
What the hell can one guy know that's worth half a billion dollars?
That's Western Digital's reaction to a decision this week of an arbitrator to a case where a Seagate employee who joined Western Digital is accused of having brought trade secrets with him. Though it was Western Digital's idea in the first place to keep it secret four years ago when the case first came up, the Irvine, Calif. company has now publicized the award, along with saying it intends to fight the decision — though since it's binding arbitration, they may be out of luck. To add insult to injury, the award also includes 10% interest per year.
"The case stems from a lawsuit filed by Seagate in Hennepin District Court in October 2006 against Western Digital and former employee Sining Mao, alleging misappropriation of confidential information and trade secrets," writes the Star Tribune in Minneapolis, where the case was filed because Seagate has a lot of employees there. "Mao, 48, was an engineering manager at Seagate before departing for Western Digital in October 2006, where he's now a vice president. After the suit was filed, Mao filed for arbitration in June 2007, and a motion to compel arbitration was granted by the court in September 2007, according to a Western Digital securities filing. The arbitration hearing began in May and continued through July of this year," the Star Tribune continued, adding that Western Digital has more than $3 billion in cash on hand.
According to his LinkedIn profile, Mao was at Seagate for more than 11 years in positions of increased responsibility, and is still at Western Digital. He holds bachelor and masters degrees in physics from Peking University, and a doctorate in physics from the University of Maryland. His research topics cover the advanced nanotechnologies including GMR, TMR and BMR, as well as longitudinal and perpendicular recording, and he has more than 170 scientific papers and 50 conference presentations on magnetic thin film materials and devices, according to his bio for the Silicon Valley Technology Innovation and Entrepreneurship Forum. He also holds 57 patents in the field.
This isn't the first time Seagate has attempted to keep one of its high-level people from going to Western Digital. In 2004, the company sought an injunction to keep Peter Goglia, executive director of the Recording Head Operation, from joining Western Digital. This attempt failed; according to his LinkedIn profile, he became a vice president of R&D at Western Digital for three years before moving on to two other companies in the field.
This hasn't been a great year for Western Digital; the company was also affected by the Thai flooding, to the extent that it could lose its first place position in the disk drive market and could cut its revenue by more than half. However, the company also said that the judgment wouldn't affect its ability to purchase Hitachi GST, announced in March. Analysts quoted by Reuters, however, said misappropriation of trade secrets cases are hard to prove and that it doesn't affect the company's ability to compete.