Sep 6 2012 2:18PM GMT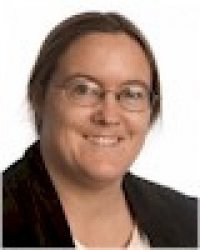 Profile: Sharon Fisher
If you needed a reason to implement e-discovery in your company, you now have one. 1.05 billion of them, in fact.
A number of legal experts — as well as e-discovery vendors — have pointed to discovery of electronic documents such as email as an important factor in Apple's patent victory over Samsung. Writes Doug Austin in E-Discovery Daily:
Interviewed after the trial, some of the jurors cited video testimony from Samsung executives and internal emails as key to the verdict.  Jury foreman Velvin Hogan indicated that video testimony from Samsung executives made it "absolutely" clear the infringement was done on purpose.  Another juror, Manuel Ilagan, said , "The e-mails that went back and forth from Samsung execs about the Apple features that they should incorporate into their devices was pretty damning to me."
E-discovery vendors, such as Jeffrey Hartman of EDiscovery Labs, were quick to pounce on the case as an example.
This is yet another clear reminder that otherwise smart people continue to create electronic documents that are both dangerous and discoverable; even as awareness of these pitfalls increases. This is bad news for general counsels and company shareholders…but good news for plaintiff's attorneys seeking the digital goodies that will help them win lawsuits. A large courtroom display of a blow-up of an emotionally charged internal report or email is often worth even more than technical testimony or other hard evidence.
Another important e-discovery aspect to the case is that first Samsung, and then Apple as well, were hit with "spoilation" charges for failing to preserve electronic evidence — in the case of Samsung, for example, for failing to turn off a function that automatically deletes email that's more than two weeks old. While a number of e-discovery experts do recommend implementing such an autodelete feature, you have to turn it off once a case starts to preserve evidence that could be useful to the case, known as a "litigation hold."
There's a compilation of articles about the case if you want to read more — seriously, a lot more — about this.