Sep 26 2011 11:15PM GMT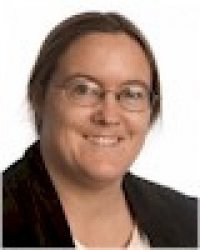 Profile: Sharon Fisher
The Electronic Frontier Foundation has announced that two vendors, Apple and Dropbox, have signed a pledge to help support its Digital Due Process initiative, which calls for a rewrite of the Electronic Communications Privacy Act to better protect user data.
The initiative has more than 50 members, including Amazon, AT&T, Facebook, Google, Microsoft, Twitter, and Yahoo!, which were called out in April as being major computer vendors that should support the proposal. Steps included in the proposal include telling users about data demands, being transparent about government requests, fighting for user privacy in the courts, and fighting for user privacy in Congress. Companies received from one to four stars (including partial stars) depending on how well they are implementing each of these policies.
Dropbox was a particularly interesting addition, because the company has been criticized about its policies regarding protecting user data in its cloud storage service.
Other vendors pf the 13 that the EFF called out in April that have not yet responded include Comcast, Myspace, Skype (since purchased by Microsoft, which is a member), and Verizon.
Organizations such as the American Civil Liberties Union and the Center for Democracy & Technology are also members.