Aug 25 2016 11:25PM GMT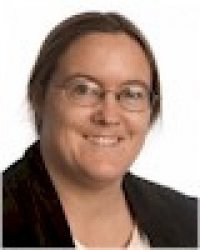 Profile: Sharon Fisher
Tags:
The recent publication of the original Apollo 11 lunar module code in GitHub is bringing new interest to a really arcane form of storage: Rope memory.
Let's get the Moore's Law, kids-these-days aspect of this over with right away: The Apollo Guidance Computer (AGC) had just "36,864 sixteen-bit words of core rope memory (placed within one cubic foot) and 4,096 words of magnetic core memory (within two cubic feet)," or the equivalent of 72K of the sort of memory we have today, according to programmer (and stoner) Don Eyles in the 2008-2009 documentary Moon Machines. (An MP3 player at the time the documentary was made had 50,000 times more storage space, the documentary notes.) This is inside a 70-pound box that was the state of the art – in the mid-1960s. Heck, it even used integrated circuits, the first device to do so.
But it's the type of read-only memory that's particularly interesting. "Fixed memory consisted of core rope, a high-density read-only memory using cores of similar material composition as the erasable memory but of completely different design," writes NASA in Computers in Spaceflight: The NASA Experience. "MIT adopted the use of core rope in the original Mars probe computer design and carried it over to the Apollo. Chief advantage of the core rope was that it could put more information in less space, with the attendant disadvantages that it was difficult to manufacture and the data stored in it were unchangeable once it left the factory."
LOL Memory
Yeah, so let's talk about that manufacturing. It was literally woven by little old ladies on looms (and, consequently, was sometimes known as Little Old Lady, or LOL, memory). "Producing these required skills was analogous to textile work, which had long been part of the New England labor force," explains the Dibner Institute for the History of Science and Technology at the California Institute of Technology, on its History of Recent Science & Technology website.
"Women in the factory would literally weave the software into this core rope memory," explains historian David Mindell, an MIT professor of the history of engineering and manufacturing, in Moon Machines. "The rope is made up of rings and wires," notes Margaret Hamilton, director of software engineering for the project, in the documentary. "If the wire goes through the core, it represents a 1, and around the core, it represents a zero." A single program could take several months to weave, and an error would be a "nightmare to correct," the documentary points out.
It could only have been more arcane if the little old ladies in question had woven it using their own hair or something.
Cutting-Edge Rope
That said, rope memory was quite the thing in its day, because it actually stored much more data than competing methods. "In the AGC, up to 64 wires could be passed through a single core," writes Ralf-Udo Hartmann in his personal website. "A relatively large (by the standards of the time) amount of data could be stored in a small installed volume of core rope memory (72 kilobytes per cubic foot; roughly 2.5 megabytes per cubic meter); about 18-folda the amount of data per volume compared to standard read-write core memory."
Moreover, core rope memory was more robust than other kinds of memory, even some we use today, because it didn't require power to operate and could survive in rugged environments like space and splashing down in the ocean. "Core memory is non-volatile storage – it can retain its contents indefinitely without power," Hartmenn writes. "It is also relatively unaffected by EMP and radiation. These were important advantages for some applications like first generation industrial programmable controllers, military installations and vehicles like fighter aircraft, as well as spacecraft, and led to core being used for a number of years after availability of semiconductor MOS memory (MOSFET). For example, the Space Shuttle flight computers initially used core memory, which preserved the contents of memory even through the Challenger's explosion and subsequent plunge into the sea in 1986."
Core rope memory ended up being used commercially in products from companies such as Univac and Burroughs.
On the other hand, there are those who claim that the core rope method is so arcane it couldn't actually work, and use that as proof that either the moon landing itself was faked or the technology was faked to keep it out of the hands of competing governments.
Maybe they just didn't trust their little old ladies.