Nov 30 2018 10:07PM GMT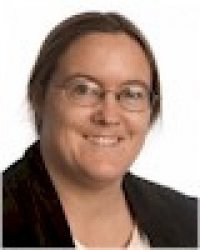 Profile: Sharon Fisher
Tags:
Okay, I know I just wrote about Autonomy earlier this month, but after months of silence, news is occurring again. The latest: former CEO Mike Lynch is being charged with conspiracy and fraud.
You have to agree that actual criminal charges make the whole situation a little more interesting.
"The Department of Justice filed criminal charges on Friday against former Autonomy CEO Mike Lynch, accusing the British executive of misrepresenting the Autonomy's finances in the lead up to the company's $11 billion sale to HP in 2011," writes Jonathan Vanian in Fortune.  If convicted, Lynch faces up to 20 years of prison and a $250,000 fine, he adds. In addition, the US wants to force Lynch to forfeit $815m of gains made from selling Autonomy, write Richard Waters  and Kadhim Shubber for the Financial Times.
Stephen Chamberlain, formerly vice president for finance, was also named in the indictment. Former CFO Sushavan Hussain was convicted on separate charges by a US jury of wire fraud in August, and faces up to 20 years in prison, according to the Guardian. He is appealing.
According to the court filings, Autonomy intended to make its quarterly earnings and stock price look good so that it would look like a good acquisition target, Vanian writes. It did this by backdating sales, not mentioning contingencies, lying to auditors and analysts, and intimidating, pressuring, or paying off employees and analysts who questioned the company's financial practices, he explains.
Altogether, the indictment includes one count of conspiracy and 13 counts of fraud, as well as 28 instances in which former Autonomy executives are alleged to have issued false statements, Waters and Shubber write.
Attorneys for Lynch continued to say what the company has said all along – that it boils down to a difference in accounting practices between the US, where HP is located, and the UK, where Autonomy was located.
Waters and Shubber also gave us a chance to see what Lynch has been doing over the past few years aside from responding to lawsuits and filing some of his own. For example, he now invests in startups, In addition, "Mr. Lynch is a member of the UK government's Council for Science and Technology, which advises the prime minister, and also a fellow of the Royal Society. His past roles have included board positions at the BBC and the British Library. He was made an officer of the Order of the British Empire in 2006." Lynch resigned from the board of one of the startups and from his advisory position after the charges were filed, according to the Telegraph UK.
Interestingly, Hussain and several other unnamed former Autonomy officers were also invested in the same startups, which led some to suspect that this was to keep them from testifying, writes the Irish Times (which made a point of noting that Lynch had been born in Ireland).
Hussain sold about $4 million in startup shares to Lynch, and plans to sell him more, the Times writes, noting that prosecutors felt Lynch was overpaying for them.
"'It would appear that Mr Lynch is paying a ridiculously high dollar value' for shares Hussain sold him, 'raising questions' about the purpose of the transactions," the Times writes.
"The government argues that Mr Lynch's reassembling of his Autonomy inner circle at the new firm, including Hussain, isn't illegal by itself but may have created financial relationships that prevented some of those people from coming forward as witnesses," the paper writes. "'Where the same circle of participants who defrauded Autonomy's investors, HP, and HP's investors are all reliant on the wealthiest of the co-conspirators, the government has legitimate concerns about hush money,' prosecutors said in a court filing."