Jul 31 2014 8:27PM GMT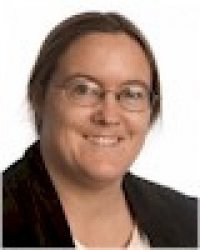 Profile: Sharon Fisher
Tags:
Black Hat is always a fun time to find out what new security vulnerabilities there might be to keep you up at night — particularly if you attend and get your system infected while you're there — and this year is no exception. The conference will be held in Las Vegas next week and the online world is already atwitter, so to speak, about one of the presentations.
This is all according to the German security organization SR Labs, which is offering a presentation called "Bad USB — On Accessories That Turn Evil." The organization released a preview of its presentation on its website.
According to the presentation, it's possible to insert malware into the microcode in USB devices — that is, any USB device, including keyboards, cameras, and mice — to reprogram them and essentially turn them into another USB device. This would allow people to:
Emulate a keyboard and issue commands on behalf of the logged-in user to steal files or install malware; such malware, in turn, can infect the controller chips of other USB devices connected to the computer
Spoof a network card and change the computer's DNS setting to redirect traffic
Boot a small virus on startup, which infects the computer's operating system prior to boot
Replace the computer's BIOS
Though the researchers don't mention this one, presumably it could turn on the camera and spy on you or anything else in the room
Naturally, none of this is detectable. Virus scanners don't work because they don't look at microcode. Beyond that, once a computer is infected, you can basically never trust it again, SR Lab researchers say, because any USB thing that might be plugged into it could still be infected, even if you reinstall the operating system.
The organization says it will be releasing unspecified "tools" on August 7, but whether these are tools to prevent this sort of attack or enable it, they don't say. The session description, however, does seem to indicate that the researchers will be speaking about how to protect against such attacks, at least theoretically.
A Reuters article on the presentation attributes the vulnerability to a "bug," but the SR Labs presentation doesn't make it sound like a bug is involved — simply that the microcode isn't protected from such malware.
Karsten Nohl, chief scientist at SR Labs, who is one of the co-presenters, also told Reuters that he wouldn't be surprised if organizations such as the NSA weren't already using this technique, but the NSA wouldn't comment to Reuters.
Reuters said Nohl had done this with Google's Android as well as with microcode on chips from Phison; Phison representatives didn't think it was possible. Nohl also said that he believed it would work with any vendor's chips, not just Phison's.
We've said before that it's really not a good idea to pick up strange USB sticks and use them; it sounds like that's particularly true now.
Particularly at Black Hat.