Aug 18 2011 9:20PM GMT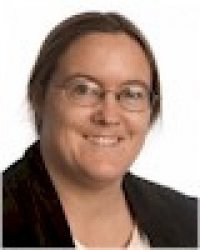 Profile: Sharon Fisher
Another e-Discovery vendor has been purchased: Hewlett-Packard has announced its intent to purchase UK vendor Autonomy — which, like Symantec purchasee Clearwell earlier this year, was also in the Leaders section of Gartner's e-Discovery Magic Quadrant released in May.
In that report, Gartner predicted that consolidation would have eliminated one in four enterprise e-Discovery vendors by 2014, with the acquirers likely to be mainstream companies such as Hewlett-Packard, Oracle, Microsoft, and storage vendors. Autonomy itself acquired Iron Mountain's archiving, e-discovery and online backup business in May for US$ 380 million in cash.
HP offered the US equivalent of $42.11 per share for Autonomy, which it said was a 64% premium over the one-day stock price and a 58% premium over the one-month average stock price. The overall price is on the order of $10 billion.
Autonomy is a brand and marketing powerhouse that appears on many clients' shortlists," Gartner said in its earlier report. "Although we have seen little appetite for 'full-service e-discovery platforms' from clients as yet, Autonomy is positioned to seize these opportunities when they do arise — indeed, the overall market may evolve in that direction."
HP's chief executive officer, Leo Apotheker, formerly of SAP, has said he wants to focus on higher-margin businesses such as software and de-emphasize the personal computer business, said the New York Times. The company also said it is eliminating its WebOS business and is reportedly considering spinning off its PC business, just a decade after acquiring major PC vendor Compaq.
The AP, in fact, went so far as to say
[T]he decision to buy Autonomy also marks a change of course for HP, one that makes HP's trajectory look remarkably similar to rival IBM's nearly a decade ago. IBM, a key player in building the PC market in the 1980s, sold its PC business in 2004 to focus on software and services, which aren't as labor- or component-intensive as building computer hardware."
However, such a transition may not be easy, said an article in the Wall Street Journal, which examined how IBM had made that transition.
The Autonomy deal offered another advantage to HP, noted a different New York Times article. Like Microsoft's purchase of Skype earlier this year, it gives HP the opportunity to spend money it had earned outside the U.S. — reportedly as much as $12 billion — without having to pay taxes on that money by bringing it into the U.S.
Other e-Discovery vendors include FTI Technology, Guidance Software, and kCura, the remaining vendors in the "Leaders" section in the Gartner Magic Quadrant. Less attractive, but also likely to be less expensive and, maybe, more desperate, will be the other vendors, such as AccessData Group, CaseCentral, Catalyst Repository Systems, CommVault, Exterro, Recommind and ZyLab in the "visionaries" quadrants, and Daegis, Epiq Systems, Integreon, Ipro, Kroll Ontrack,  as well as the ediscovery components of Lexis/Nexis and Xerox Litigation Services in the "niche" quadrant.