Feb 17 2014 6:30PM GMT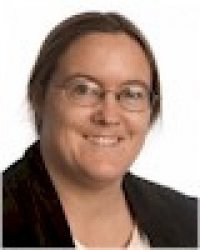 Profile: Sharon Fisher
If you needed any more persuasion that it was a good time to move away from physical storage of records, here it is: Nine first responders were killed and 12 others injured when an Iron Mountain document storage facility in Buenos Aires, the capital of Argentina, burned earlier this month. How many documents were destroyed wasn't clear, but it took ten squads of firefighters to put out the fire.
Boston-based Iron Mountain Inc. reportedly manages, stores and protects information for more than 156,000 companies and organizations in 36 countries, according to the Washington Post. (The company has a fascinating history; it started as a mushroom farm. Really.) The 19th-century building stored largely paper records and was supposed to have been protected by multiple systems that were intended to preserve records, including halon.
This isn't the first time Iron Mountain facilities have been struck by fire. In 2006, the company suffered two fires in a single month, including one that destroyed a London building and one, reportedly caused by roofing repairs, that damaged 3 percent of the files in an Ottawa building. Three other suspicious fires occurred in a single Iron Mountain facility in South Brunswick, N.J. in March, 1997. Both the London and New Jersey fires were later determined to be arson, the Post noted. A 2011 fire in Italy was thought to be electrical in origin. Lawsuits associated with the London fire amounted to some $33 million, according to the Iron Mountain 2007 annual report — which also mentioned that the sprinkler system in the London building had been "disabled" in two places, but it wasn't clear whether the "disabling" was in connection with the fire.
Adding an additional layer of intrigue to this incident is the fact that the facility stored the records for the Argentine banking industry — just days after the Argentine Central Bank's foreign exchange had come under criticism by JP Morgan, and just a month after the U.S. Supreme Court agreed to decide whether a holdout creditor for Argentina should be allowed to seek bank records about the country's international assets, a case stemming from Argentina's historic 2001 default, wrote the Wall Street Journal.
This has led some to speculate that there was a connection and that the Argentine fire was also arson. While Iron Mountain has not yet revealed the cause of the Buenos Aires fire, there are indications of arson, both because the fire started in at least three or four separate locations and that it appeared that the sprinkler system was sabotaged. Who might have set it and for what motivation are unknown.
Even before the 2006 fire was determined to be arson, it was prompting IT managers to look at electronic backup options such as mirrored replication. Eight years later, it's a surprise that there's still companies relying on single copies of paper records.
Admittedly, if your goal is to be able to destroy incriminating records should they become inconvenient, electronic records and multiple backups aren't the best plan, but we'll assume that's not the case for the majority of companies. Certainly not the companies that just happened to store their records in the same facility.