Dec 11 2019 9:59AM GMT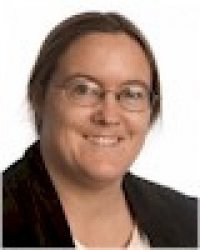 Profile: Sharon Fisher
Tags:
As you may recall, every couple of years someone does a new experiment with glass storage, and everyone falls all over themselves talking about how it's the wave of the future and never wears out and is completely indestructible.
Right. Tell that to the casserole dish that I took from the fridge to the oven too fast.
Remember, by 2015 we were all supposed to be using glass storage by now, at least according to Hitachi, which announced it in 2012.
Anyway, Microsoft, which has been on the cutting edge – see what I did there? – of storage research for a while, recently announced a new breakthrough: It had stored an entire movie on glass. And which movie did it pick?
Superman 1978.
Of all the movies that could be preserved forever, they pick that one? Admittedly, they could do worse. The dorky "Can you read my mind?" scene aside, it's not a bad movie, may Christopher Reeve and Margot Kidder rest in peace.
It turns out there's a reason they picked that movie. Warner Brothers, which is partnering with Microsoft on this research to find better, more economical, safer ways to store its backlog (remember the 2008 Universal fire?) apparently had discovered some recordings of the 1940s-era Superman radio show on glass discs, and they took that as a Sign.
You know, that's the story I really want to hear. How did those recordings get made? How did Warner Brothers find them? How did they figure out a way to play them? Sadly, I can't find any information on that other than the offhand references in the Microsoft pieces.
Warner Brothers isn't alone. GitHub is also partnering with Microsoft to store its archives on glass, among many other storage media, in a program called LOCKSS, or Lots of Copies Keeps Stuff Safe.
With the Project Silica technology, Microsoft has reportedly succeeded in storing Superman, all 75.6 gigabytes of it, on a piece of glass the size of a "drink coaster," 75 x 75 x 2 millimeters, the company writes. I guess comparing it to the size of a CD or DVD didn't occur to them.
So, it's good to know that glass has now reached the same level of data density as a DVD. Earlier versions of glass storage could store only 40 megabytes per square inch, which was about the same level as a CD, but not as good as a hard disk.
"A laser encodes data in glass by creating layers of three-dimensional nanoscale gratings and deformations at various depths and angles," writes Jennifer Langston on the project website. "Machine learning algorithms read the data back by decoding images and patterns that are created as polarized light shines through the glass."
In other words, this is not technology you're going to be picking up on a thumb drive anytime soon. And it's not intended to be. "It represents an investment by Microsoft Azure to develop storage technologies built specifically for cloud computing patterns, rather than relying on storage media designed to work in computers or other scenarios," Langston writes. "We are not trying to build things that you put in your house or play movies from. We are building storage that operates at the cloud scale."
And we get the usual song and dance about how indestructible it is. "The hard silica glass can withstand being boiled in hot water, baked in an oven, microwaved, flooded, scoured, demagnetized and other environmental threats that can destroy priceless historic archives or cultural treasures if things go wrong," Langston writes.
Notice how she doesn't mention "dropped." "Sure, it is breakable if you try hard enough," a Microsoft researcher told Janko Roettgers in Variety. "'If you take a hammer to it, you can smash glass.' But absent of such brute force, the medium promises to be very, very safe, he argued: 'I feel very confident in it.'"
And there's still the formatting issue. "Long-term storage costs are driven up by the need to repeatedly transfer data onto newer media before the information is lost," Langston writes. "Hard disk drives can wear out after three to five years. Magnetic tape may only last five to seven. File formats become obsolete, and upgrades are expensive. In its own digital archives, for instance, Warner Bros. proactively migrates content every three years to stay ahead of degradation issues. Glass storage has the potential to become a lower-cost option because you only write the data onto the glass once. Femtosecond lasers — ones that emit ultrashort optical pulses and that are commonly used in LASIK surgery — permanently change the structure of the glass, so the data can be preserved for centuries."
Well, okay. But as Langston mentions, file formats become obsolete, and glass doesn't solve that problem. All that gives you is a bunch of indestructible data that nobody can read because nobody has the readers or the software for it.
Though you could always use them for coasters.