May 16 2018 7:53AM GMT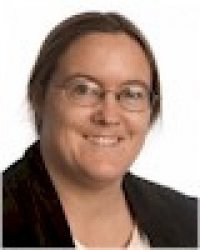 Profile: Sharon Fisher
Tags:
Yet another court has ruled that U.S. Customs and Border Patrol agents have to have some sort of probable cause to search people's electronics. The Fourth Circuit has now agreed.
The Department of Homeland Security has said in the past that it is entitled to broad powers of search within 100 miles of the U.S. border. Knowing that the U.S. is 3000 miles across, that doesn't sound like much, but given how bumpy our border is, that covers a lot of territory. More to the point, it covers a lot of territory where people are.
CityLab actually has a really cool map of just how much territory we're talking about. "The border zone is home to 65.3 percent of the entire U.S. population, and around 75 percent of the U.S. Hispanic population," writes Tanvi Misra. "This zone, which hugs the entire edge of the United States and runs 100 air miles inside, includes some of the densest cities—New York, Philadelphia, and Chicago. It also includes all of Michigan and Florida, and half of Ohio and Pennsylvania."
And those broad powers of search are…pretty broad. "In the 'border zone,' different legal standards apply," Misra writes. "Agents can enter private property, set up highway checkpoints, have wide discretion to stop, question, and detain individuals they suspect to have committed immigration violations—and can even use race and ethnicity as factors to do so."
Consequently, over the past few years, there have been a number of incidents of people having the storage of their portable electronics, ranging from laptops to cellphones, and even cameras, searched. That includes the electronics of people such as journalists and attorneys, who are supposed to have some degree of protection against such things.
And we're not just talking a Border Patrol agent taking a cellphone and scanning to see what apps it has. This involves actually taking the person's electronics, shipping them hundreds of miles to a lab, and doing a full forensic—sometimes taking as long as seven months. It also appears that this sort of search has been ramping up under President Donald Trump.
This has been drawing the ire of civil liberties organizations such as the American Civil Liberties Union and the Electronic Frontier Foundation for some time.
Fortunately, over the past couple of years, courts have started to agree, especially after the Riley Supreme Court decision that said law enforcement officials had to have a warrant to search someone's cellphone. In March, the Eleventh Circuit – while it did uphold a border search – at least had a strong dissent. Also in March, the Fifth Circuit made such a ruling, although it fell short of actually saying agents couldn't search devices.
Most recently, the Fourth Circuit made a similar ruling, in a case called Kolsuz. "After Riley,  we  think  it  is  clear  that  a forensic  search  of  a  digital  phone  must  be treated  as  a  nonroutine  border search,  requiring  some  form  of  individualized  suspicion," the court writes. Indeed, the court suggested that it might have gone further had the appeal asked for it. "Because  Kolsuz  does  not  challenge  the  initial  manual  search  of  his  phone  at Dulles,  we  have  no  occasion  here  to  consider  whether Riley calls  into  question  the permissibility of suspicionless manual searches of digital devices at the border."
In response to criticism and rulings, Customs and Border Protection has been backing off some. For example, in January it clarified that agents could only search the physical devices themselves, not whatever storage they might have access to in the cloud. A number of people are also taking steps such as not taking their own phones and laptops across the border, or wiping them as they approach the border.
Where this goes from here isn't clear. So far, it seems like the lower courts are mostly agreeing. In addition, the civil liberties organizations have been pushing for a test case that would extend the Riley decision to laptops at the border. This may yet end up at the Supreme Court, but it isn't clear how it would rule with this court and in this political climate.