Nov 19 2018 8:49PM GMT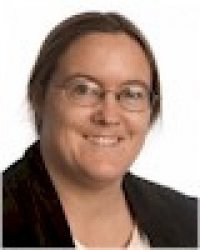 Profile: Sharon Fisher
Tags:
A judge has ordered Amazon to turn over any recordings that an Amazon Echo device may have made during a three-day period when two women appear to have been killed in the home.
Timothy Verrill is accused of killing Christine Sullivan and her friend Jenna Pellegrini in Sullivan's home over suspicions that they were informing police about an alleged drug operation, writes Meagan Flynn in the Washington Post.
Amazon is resisting the judge's order, saying that it will not release customer information without a "valid and binding legal demand properly served on us," according to a company spokesman, who didn't describe exactly what that meant. "Amazon objects to overbroad or otherwise inappropriate demands as a matter of course," the spokesman continued.
This was all in mid-November, so it isn't clear yet what's going to happen.
As you may recall, there was a similar incident a couple of years back, when a person was accused of murder when a person was found dead after a party at his home. In that case,  prosecutors, wanting to know whether the Amazon smart speaker in the room had heard anything, obtained a search warrant, signed by a judge, requesting all audio recordings, transcribed records, text records and other data' from the person's Echo speaker.
The upshot is that the owner of the home, and the Echo speaker, eventually gave permission for the recordings to be released, and the prosecutor ended up dropping the case because there were too many possible other options for how the person had died, writes Nicole Chavez for CNN.
As with the previous case, it's not like the murderer asked, "Alexa, how do I hide a body?" Instead, it is hoped that in the process of performing its normal functions, the speaker happens to record some useful sounds in the process. "Prosecutors believe there is probable cause to believe there is evidence on the Echo, such as audio recordings of the attack and events that followed it," court documents said.
The phrase "probable cause" is significant, writes Travis Anderson in the Boston Globe. "Mason Kortz, a clinical instructor at the Harvard Law School Cyber Law Clinic at the Berkman Klein Center for Internet & Society, said it's telling that Houran used the probable cause standard, which is the 'highest standard for electronic searches,' in weighing the government's request to obtain the Echo speaker data," he writes. "The use of that standard, rather than the lower reasonable suspicion standard that applies for other types of searches, shows Houran is 'taking seriously the fact that there is a privacy interest that falls under the scope of the Fourth Amendment constitutional right against unreasonable search and seizure,' Kortz said."
The other interesting nuance about this case is that law enforcement is interested in "any information identifying cellular devices that were paired to that smart speaker during that time period," according to the search warrant. Echo devices offer Bluetooth capability to enable users to play music from services such as iTunes or Google Play Music using a cellphone or tablet.
Exactly what law enforcement thinks might be on there or what information a cellphone might provide isn't clear, and lends credence to the notion that this is either a fishing expedition or, as with the previous incident, law enforcement personnel who aren't particularly technical. Perhaps they're simply trying to find out if there's any other cellphones that need to be examined for calls – for which, presumably, they'll need yet another search warrant.
Interestingly, family members of the murdered women said they were upset about this – in one case because they learned about it from the newspaper, and in another case because they said they had informed law enforcement of the devices when the murder first happened, and they wondered why it had taken law enforcement two years to get around to it.
Naturally, this has led to another batch of paranoia that Alexas, smart televisions, and other devices are secretly listening to us and storing our conversations. "And what of the audio recordings they think might possibly be on the device," writes Jazz Shaw on Hot Air. "Unless one of the victims cried out for Alexa to call 911 while they were being killed, the Alexa isn't supposed to be listening or recording anything right? All I'm saying is that I've never believed that these digital servants are as inert as the manufacturers claim they are when not in use. How would they hear you say 'Alexa' and wake up if they weren't already listening?"
Eventually, companies such as Amazon and Google that make such devices may end up installing a code or fingerprint on them that would make it more difficult for law enforcement to gain access to any recordings, Anderson writes.
The case is set to go to trial in May.