May 31 2017 12:37PM GMT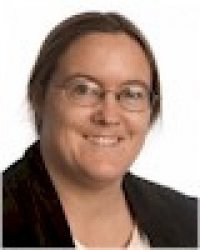 Profile: Sharon Fisher
Tags:
Following up on its announcement last fall, Microsoft plans to develop a DNA storage appliance by the end of the decade.
The company had said last fall that it had succeeded in saving 200 megabytes of data in DNA. While this wasn't a new concept, the amount was a new capacity record.
Now, Microsoft has said it formalized a goal of having an operational storage system based on DNA – about the size of a large, 1970s-era Xerox copier — working inside a data center toward the end of this decade, writes Antonio Regalado in MIT Technology Review.
The biggest advantage in DNA storage over disk and tape storage used today is its density, Regalado writes. "DNA can hold 1,000,000,000,000,000,000 (aka a quintillion) bytes of information in a cubic millimeter," he writes. "Formatted in DNA, every movie ever made would fit inside a volume smaller than a sugar cube." Or, in another interesting analogy, "the system could, in principle, store every bit of datum ever recorded by humans in a container about the size and weight of a couple of pickup trucks," writes Robert Service in Science, or 215 petabytes in a gram of DNA. Capacity is particularly an issue because developers are running out of ways to make traditional storage more dense.
That 215-petabyte capacity was based on another enhancement in DNA storage announced earlier this year, the "DNA fountain," which breaks apart the data into pieces and includes tags to reassemble it, Service writes. That method would be similar to how TCP/IP and other communications protocols send computer data reliably. At that time, though, researchers said it would be another five to seven years before it could be practicably used.
DNA storage's biggest disadvantage is its cost. "Converting digital bits into DNA code (made up of chains of nucleotides labeled A, G, C, and T) remains laborious and expensive because of the chemical process used to manufacture DNA strands," Regalado writes. "According to Microsoft, the cost of DNA storage needs to fall by a factor of 10,000 before it becomes widely adopted. While many experts say that's unlikely, Microsoft believes such advances could occur if the computer industry demands them."
After all, a 10-megabyte hard drive used to cost as much as my first PC. So it's not out of the question.
Another problem with DNA storage is the amount of time it takes to write to storage. Right now, writing data into DNA happens at about only 400 bytes per second, which Microsoft says needs to increase to 100 megabytes per second, Regalado writes. The good news is, the speed of reading DNA storage data only has to double before it is practical, he adds. Consequently, the use case for DNA storage would likely be archival records for legal or regulatory reasons, such as police body-cam video or medical records, or files that would be prohibitively large stored in more conventional methods, such as high-definition video, he explains.
Whether it's three years or five to seven years, or even further, it's going to be interesting to see how this develops, especially since the idea of commercial DNA storage was ludicrous enough for BackBlaze to use it as its April Fool's story this year. Who knows, perhaps it could figure out a way to reproduce itself. Could the summer blockbuster movie on the concept  be far behind?