Nov 30 2019 9:28PM GMT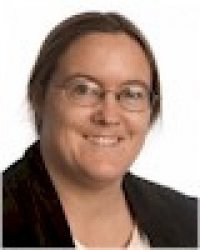 Profile: Sharon Fisher
Tags:
The CEO of a Chinese Bitcoin exchange, International Data Access Exchange (IDAX), has vanished with the keys, leaving all its balances inaccessible — to anyone but himself, presumably.
"Following the official announcement 'Announcement of IDAX withdrawal channel congestion' on November 24, We announce Urgent notice about current situation of IDAX Global," noted the company's website. "Since we have announced the announcement on November 24, IDAX Global CEO have gone missing with unknown cause and IDAX Global staffs were out of touch with IDAX Global CEO. For this reason, access to Cold wallet which is stored almost all cryptocurrency balances on IDAX has been restricted so in effect, deposit/withdrawal service cannot be provided."
The action may be linked to crackdowns by the Chinese government in the cryptocurrency market, reported BeInCrypto. "The news from IDAX comes just days after the exchange suddenly announced its withdrawal from the Chinese market entirely," writes Rick D. "Citing 'policy reasons,' a statement on November 25 explained that the company would no longer provide its services to China. Although not explicit, the sudden announcement seems almost certainly linked with recent news of a further clampdown on digital currency trading venues by the Chinese government." However, as of yet, no bitcoin were reported missing, he added.
If this sounds familiar, it's because in December 2018, Gerald Cotton, CEO of crypto exchange QuadrigaCX, reportedly died in India on his honeymoon without leaving access to the keys to anyone including his new wife, Jennifer Robertson. Whether he's not actually dead has never been ascertained, but since then, a report by Ernst & Young has stated that much of the money was taken out of the exchange and used privately.
"In the course of its investigation, the Monitor identified significant transfers of Fiat from Quadriga to Mr. Cotten and his wife," the report noted. "The Monitor understands that in the last few years, Mr. Cotten and his wife, either personally or through corporations controlled by them acquired significant assets including real and personal property. The Monitor also understands that they frequently travelled to multiple vacation destinations often making use of private jet services. The Monitor has been advised that neither Mr. Cotten nor his wife had any material source of income other than funds received from Quadriga."
That real and personal property includes land in Canada, airplanes, and cars, amounting to about $12 million Canadian, or $9 million US, which the report said would be sold to help repay creditors.
The report noted a number of other accounting and financial problems with the company, adding, "In addition, the Monitor understands passwords were held by a single individual, Mr. Cotten and it appears that Quadriga failed to ensure adequate safeguard procedures were in place to transfer passwords and other critical operating data to other Quadriga representatives should a critical event materialize (such as the death of key management personnel)."
You think?
As it turns out, Quadriga might have been intended to be a fraud from the beginning, and Cotten might have started defrauding people as early as 15.
In fact, Cotten might not even be dead. "The RCMP and the FBI have refused to comment, but some of their interview subjects have gotten the impression that they believe Cotten might not be dead," writes Nathaniel Rich in Vanity Fair. "'They asked me about 20 times if he was alive,' says one witness who has intimate knowledge of Quadriga's workings and has been questioned by both agencies. 'They always end our conversations with that question.' QCXINT, the creditor and blockchain expert, said that the FBI's Vander Veer told him that with hundreds of millions of dollars missing and no body, 'it's an open question.' The only way to verify that the body Robertson brought home from India was Cotten is to exhume it. The RCMP, which has jurisdiction over the case, has thus far not done so."