Feb 29 2016 4:47PM GMT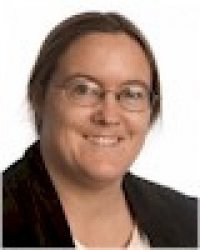 Profile: Sharon Fisher
Tags:
A cloud company has finally figured out a way to get people to read its terms of service: Put a zombie reference in there.
"It's hard to imagine the kind of person who would read all the way through Amazon Web Services' massive terms of service agreement," writes Jacob Brogan in Slate. "At more than 26,000 words, the document is denser and more digressive than Tristram Shandy, a veritable post-apocalyptic wasteland of legalese that dictates how users can and cannot employ products from the e-retailer's massively profitable cloud computing division. Formidable as it is, however, someone managed to make it through."
So where do the zombies come in? The service now includes a new Lumberyard gaming engine, which is free, open-source software intended to help developers write games. Normally, users are barred from integrating it "with life-critical or safety-critical systems," including medical or military equipment," Brogan writes. "Basically, that means you can't use the software to program robot doctors or control weaponized drones," which he says is pretty darn unlikely anyway. But just in case, all bets are off in the event of a zombie apocalypse, Amazon writes:
"However, this restriction will not apply in the event of the occurrence (certified by the United States Centers for Disease Control or successor body) of a widespread viral infection transmitted via bites or contact with bodily fluids that causes human corpses to reanimate and seek to consume living human flesh, blood, brain or nerve tissue and is likely to result in the fall of organized civilization."
In the process, the zombie reference also helped promote Amazon's new gaming engine. That's likely to help the company's cloud service, because the gaming engine must be hosted on either Amazon's Web servers or the developers' own, notes Elizabeth Weise in USA Today. In other words, no cloud service competitors, writes Chris Morris in Fortune. "And there's no zombie apocalypse exemption there, so if the worst does happen, and Amazon's servers go offline too, you'll be out of luck," notes Samuel Gibbs in The Guardian.
It's not the first time that zombies have come up in the context of data protection and disaster recovery. In 2011, the CDC issued its own emergency preparedness and response circular about zombies.
"You may laugh now, but when it happens you'll be happy you read this," the circular warned. It went on to describe the zombie threat, and what people could do to be prepared in the event of a zombie apocalypse.
No, it wasn't issued on April Fool's Day, and no, it wasn't a joke. Well, sort of. Did the CDC really expect a zombie apocalypse anytime soon? No, probably not. But it got attention, it made people laugh, and if it got people to read the circular, the information in it worked just as well protecting them against hurricanes and floods as it did against zombies.
As it turns out, the CDC may have been inspired by the Defense Department, which in 2011 released its own plan for "Counter-Zombie Dominance." "Planners … realized that training examples for plans must accommodate the political fallout that occurs if the general public mistakenly believes that a fictional training scenario is actually a real plan," quotes Foreign Policy in 2014. "Rather than risk such an outcome by teaching our augmentees using the fictional 'Tunisia' or 'Nigeria' scenarios used at [Joint Combined Warfighting School], we elected to use a completely-impossible scenario that could never be mistaken for a real plan."
Cornell University also used zombies to help study the spread of disease, and in the process, figured out the safest places to be in the event of a zombie apocalypse. Similarly, last December, the British Medical Journal published a peer-reviewed study on the upcoming zombie apocalypse, to call attention to preparing for infectious diseases.
"Using zombies in lieu of real diseases gives researchers, public health professionals, policy makers, and laypeople the ability to discuss these heavy issues without getting bogged down in one specific outbreak or pathogen, because many of the problems we'd face during the zombie apocalypse are similar to those that come up in any serious epidemic: coordination. Funding. Communication. Training. Access to treatment or prevention," writes Tara Smith, the author of the paper. "In short, it's way more fun for the average person to shoot the shit about zombies than to have a more serious discussion about influenza, or Ebola, or whatever the infectious disease du jour may be–and maybe even learn a bit of science and policy along the way."
In fact, the CDC zombie circular worked so well that the agency expanded the program into a variety of other content, including a graphic novel. The Amazon reference to the CDC may have been a nod to the program.
Considering that people have actually given up their first-born children through not reading terms of service carefully, vendors can't be blamed for putting all sorts of weird things into them, just to get people to pay attention.
Newsweek, for example, pointed out that Tumblr's community guidelines state: "While you're free to ridicule, parody, or marvel at the alien beauty of Benedict Cumberbatch, you can't pretend to actually be Benedict Cumberbatch." And Tumblr also tells children younger than 13 in its terms of service to "ask your parents for a Playstation 4, or try books" instead of using Tumblr, writes David Goldman in CNN.
In that context, the amount of attention paid to the zombie reference in the Amazon terms of service worked pretty well – according to Google, it resulted in about 400 articles.
Well, 401.