Jun 13 2017 2:29PM GMT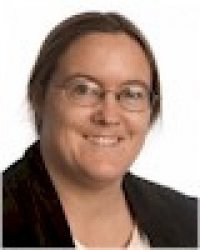 Profile: Sharon Fisher
Tags:
Sorry, kids. Amazon has decided to eliminate its unlimited storage plan.
Announced in March, 2015, the plan gave subscribers unlimited storage for $60 a year. While there's been a lot of storage price wars over the past few years, it was hard to beat unlimited.
Now, however, for $60 you get a terabyte. "If you currently have a paid Unlimited Storage subscription, you can continue to use your current subscription until the plan expires," Amazon said. "At the end of your current plan, you will automatically be entered into a 1 TB plan if you have 1TB or less of content, unless you've disabled auto-renew on your current subscription." (Which means, if you didn't use your unlimited storage very much, you might want to check your plan and see how much money you can save now.)
If you already have more than a terabyte stored, Amazon will give you options for other pricing plans – basically, an additional $60 per terabyte per year, up to a limit of 30 terabytes. "If you have more than 1 TB of content stored, or if you've disabled auto-renew, you will not be automatically renewed. You will have the opportunity to select a new plan that covers your content needs by visiting Manage Storage." You have six months (180 days) of being over quota before Amazon starts zapping your files, last first, to bring you under the limit.
It's not like unlimited Amazon storage was necessarily great shakes anyway. People who used it when it was first announced two years ago reported on Reddit that it was slow and had an awkward interface. Hmm, almost as though they didn't want to make it too easy to use for fear people would use it too much. Note that cloud storage companies that want to encourage people to use a lot of storage have been offering services where you could send in a hard disk drive, eliminating the upload delay problem.
Other companies that have tried to promise "unlimited" storage have also had to back down. Microsoft announced unlimited storage for OneDrive in 2014, backing off from it a year later.
The issue is that when people get the opportunity to do anything unlimited, the really heavy users come out of the woodwork, Jared Newman wrote in Fast Company in 2015. "Drawing on its knowledge of how people used traditionally priced, tiered storage services, the company had assumed it would see a fairly even distribution between lighter and heavier users," he wrote. "Combined with 'de-duplication' technology that prevents redundant data from being stored more than once in the cloud, Bitcasa figured it could keep costs down and stay in the black. But after launch, the sheer demand from heavy storage users blew up those assumptions."
Gleb Budman, CEO of BackBlaze at the time, told Newman that people consume five to 10 times more data when presented with an unlimited plan. And Microsoft reported that some of its customers were using up to 75 terabytes, he wrote.
"One particularly messy issue for storage providers is that they can't weed out legitimate high-volume uses from those that violate their terms of service," Newman pointed out. "If a user with an unlimited consumer-grade plan is backing up their business servers or running a homegrown streaming video service, the provider should be able to shut that down. But doing so would involve looking at the actual files, which would be a breach of privacy and may not even be possible if the data is encrypted."
It isn't clear whether the problem here is that people were abusing it; Amazon didn't say why it had decided to discontinue the service. Some analysts, in fact, believe that this was Amazon's plan all along – to attract people with low storage prices and then hope they'll stay when the prices went up. "Remember, this is the consumer market; and while more technically advanced users may utilize a multi-cloud strategy, moving from one cloud to another is a daunting task for most, and one that most people will balk at. Imagine a customer who has 1.5TB stored on Amazon Drive, their propensity to move all that data, and any links, pointers, etc. that pointed to that data, is very small," writes Neuralytix. "They are more likely to pay the extra $60/year to allow the data to remain at Amazon. Neuralytix believes that this was Amazon's intent from the beginning, and we believe that they have executed their plan very well."
In the meantime, all U.S. customers receive 5 GB of free storage for use with Amazon Drive and Prime Photos, and Prime members continue to receive unlimited photo storage as a benefit of their Prime membership, Amazon said. Also, photos taken with and uploaded to Amazon Drive from a Fire Phone or eligible Fire tablet are stored for free in an Amazon Drive, and Kindle personal documents stored in your Amazon Drive using Send to Kindle tools and services do not count against your Amazon Drive storage limit, the company added.