Dec 31 2016 11:46PM GMT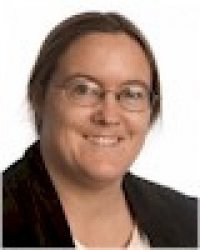 Profile: Sharon Fisher
Tags:
Prosecutors investigating a murder have submitted a warrant to Amazon, trying to get data that the suspect's Amazon Echo smart home assistant might have recorded at the time.
If you don't have an Echo (introduced in November, 2014) or similar device, it works like this: Unless the mike is shut off, the device is constantly "on," listening for its name. Once it hears it, it records a snippet of audio so that the statement can be sent to the cloud, analyzed by servers, and then responded to.
In this particular case, on November 22, 2015, James Bates had several people over to watch a football game, including Victor Collins. Collins' body was found in the hot tub the next day, and Bates was accused of killing him. Bates' next hearing is scheduled for March 17.
But because Bates owns an Amazon Echo, and reportedly was using it the night of the murder to play music, prosecutors wanted to know if it had heard anything. "The search warrant, signed by a judge in August, requests all 'audio recordings, transcribed records, text records and other data' from Bates' Echo speaker," writes Jill Bleed for the Associated Press. "So far, authorities have obtained only basic subscriber and account information."
Not to say the recordings might not be there. "Amazon keeps all of the recordings of you asking Alexa to play WNYC or of you setting a timer for 20 minutes. You can jump into the Alexa companion app and hear all of your requests again if you want to see just how bored you sound when talking to your home voice robot," writes Jake Swearingen in New York. "I've heard from a professor who works in voice research that Amazon deletes all voice data after six months — but Amazon has no stated policy about how long it holds onto that data. Still, if any of this has you feeling uneasy about your Amazon Echo, you can always head to amazon.com/myx, find your Echo, and delete out all of your old voice recordings."
This isn't the first time the subject of what listening devices can hear has come up. A couple of years back, when voice-activated devices first started becoming more widely available, some people started freaking out that their voice-activated TVs might be "listening" to them. Some people were also concerned about children's toys that had intelligent recording devices in them.
Nobody appears to be suggesting that the suspect asked, "Alexa, how do I hide a body?" or anything along those lines. It appears that prosecutors hope that someone giving Alexa a command might have caused the system to record some background noises relevant to the case. "Police did not specify what data they expected to find on Bates's Echo — nor is it clear what the device could have captured that would have been relevant to the case," writes Amy Wang in the Washington Post. "Only if someone happened to have triggered his device with its wake word would it have begun recording any audio. Even then, it seems unlikely that audio would be conclusive evidence of an alleged murder."
And, frankly, it's possible that prosecutors don't exactly understand how Amazon Echo works, and are assuming that it's always on and always recording, Wang writes. "At least part of the search warrant indicated police may not have had a full understanding of how the Echo worked," she writes. "That allegation — that the Echo is possibly recording at all times without the "wake word" being issued — is incorrect, according to an Amazon spokesperson. The device is constantly listening but not recording, and nothing is streamed to or stored in the cloud without the wake word being detected."
The search warrant gives some evidence of this, "The Amazon Echo device is constantly listening for the 'wake' command of 'Alexa' or 'Amazon,' and records any command, inquiry, or verbal gesture given after that point, or possibly at all times without the 'wake word' being issued," notes the report.
Amazon, for its part, appears to regard the whole thing as a fishing expedition, and has thus far refused to comply with the warrant. "In a statement, Amazon said it 'objects to overbroad or otherwise inappropriate demands as a matter of course,'" writes Kathryn Varn in the Tampa Bay Times.
One thing is clear: This isn't over. "As we connect more things to the Internet in our houses, these devices will become involved in more crime investigations," predicts Alina Selyukh, a tech blogger for National Public Radio. She points out, for example, that prosecutors used information from a smart meter to note that Bates had used a lot of water that evening, potentially to wash away evidence of a murder.
Moreover, it's not out of the question that manufacturers of devices such as the Amazon Echo could become obliged to making, keeping, and providing such audio records to law enforcement.
And the case could also become a precedent for the Internet of Things. "'The Arkansas slaying could be a test case for how evidence rules apply to information from home appliances connected to the internet such as water meters, thermostats and lighting systems, said Nuala O'Connor, president of the Center for Democracy & Technology, a nonprofit group that works on privacy and civil-liberties issues," Bleed writes.