Feb 28 2017 11:32PM GMT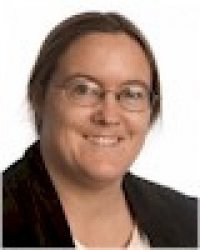 Profile: Sharon Fisher
Tags:
"Don't have your own storage! Just put everything on the cloud! It'll always be available!"
Yeah. About that.
The Amazon Web Services (AWS) Simple Storage Service (S3) was down for some four hours earlier today, causing chaos, consternation, and first-world problems as the various services that depend on it were unable to gain access to data and images stored in it.
As you may recall, AWS was also down in 2012 due to weather – not even a hurricane, just a thunderstorm – and in 2011 due to a configuration problem. There's something to be said for the fact that it happens so seldom that people completely lose their minds when it does, but at the same time it forces us to realize how fragile this connected world really is. The whole point of using the cloud, after all, is so the information will continue to be there even if something goes down.
It's not that Amazon's cloud service is so much worse than that of its competitors. If anything, it's that it's so widely used that any sort of glitch tends to have really big ramifications. In this particular case, 148,213 sites  use the S3 system, according to Elizabeth Weise in USA Today.
"Sites like Imgur, Medium, Expedia, Mailchimp, Buffer and even the U.S. Securities and Exchange Commission were all impacted, as were communication services like Slack," writes WCMH. "Also ironically impacted, DownDetector.com, which is a website that tracks when other websites are down."
"Some of the services affected included Amazon Prime Video and Amazon Music," writes Janko Roettgers in Variety. "But the outage also affected numerous third-party websites, apps and services.  A number of web publishers, including The Verge and Axios, were unable to load images for their articles. Other media sites, including Business Insider, weren't able to publish any new stories at all for hours. The outage also affected phone support systems at a number of companies and public agencies, including Boston's public transit agency and the app-based investment service Acorns. The secure messaging app Signal reported on Twitter that users weren't able to attach images to their messages. And an outage of the cloud-based scripting and control service IFTTT even led to internet-connected light bulbs ceasing to function, according to user reports."
In fact, so dependent is the world on this particular piece of AWS, based on the East Coast, that Amazon itself  got burned by the outage. "Amazon wasn't able to update its own service health dashboard for the first two hours of the outage because the dashboard itself was hosted on AWS," Weise writes.
Maybe, for disaster recovery purposes, Amazon want to re-think that decision? Just a thought.
Why it was down, Amazon hasn't yet said, other than blaming "high error rates," though that is likely a symptom rather than a cause. Weise quoted Gartner analyst Lydia Leong  as saying that the most common causes of this type of outage are software-related, either a bug in the code or human error. And the primary way to protect against it is to have multiple backups of the data, she adds. "Only the most paranoid, and very large companies, distribute their files across not just AWS but also Microsoft and Google, and replicate them geographically across regions  —  but that's very, very expensive," she tells Weise.
Variety notes, for example, that Netflix stayed up during the outage, likely because it had redundant storage on other services.
As far as what to do in the future, there's really not much to add to what I wrote in 2011 when this happened:
"Organizations that use the cloud — anybody's cloud, not just Amazon's — should take this as a wake-up call. Even if you weren't affected by this outage, you could be on the next one. Don't just have a backup. Have a backup for the backup. Yes, it costs money. How much money does it cost for your business to be out for a day?"