Aug 24 2019 11:41PM GMT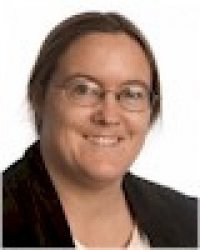 Profile: Sharon Fisher
Tags:
In the book Fail-Safe, which is a really scary 1960 book about nuclear war, six planes accidentally get sent to the USSR with atomic bombs in them. Except the sixth plane doesn't have nuclear bombs; it carries a bunch of reflective material that it releases as the planes approach the USSR, which confuses radar systems by creating a whole lot of extraneous data. This is called "jamming" or "chaffing" (as in, chaff, not wheat).
Similarly, if you ever saw the movie Spartacus – also released in 1960, oddly enough — there's a scene where the Romans threaten to kill all the slaves if Spartacus doesn't give himself up, and so Spartacus stands and says "I am Spartacus." But then all the other guys also stand up and say "I am Spartacus," so the Romans can't tell who the real Spartacus is. (Sadly, they kill all the slaves anyway. And yes, I just spoiled this movie for you.)
Now, people concerned with license plate surveillance are dealing with it with what's called "adversarial fashion" – clothes intended to confuse license plate readers by overwhelming them with information.
"The patterns on the goods in this shop are designed to trigger Automated License Plate Readers, injecting junk data in to the systems used by the State and its contractors to monitor and track civilians and their locations," notes the website of one such company. The clothes are covered with pictures of license plates – and, in one especially poetic touch, the license plates spell out the text of the 4th Amendment. You know, the one about unreasonable search and seizure.
The vendor, Kate Rose – who presented the products at the DEFCON security conference in Las Vegas earlier this year – also released information about how to design such fabrics yourself.
"To an automatic license plate reader (ALPR) system, the shirt is a collection of license plates, and they will get added to the license plate reader's database just like any others it sees," writes Alex Hern in the Guardian. "The intention is to make deploying that sort of surveillance less effective, more expensive, and harder to use without human oversight, in order to slow down the transition to what Rose calls 'visual personally identifying data collection.'"
Rose actually shows ALPRs interacting with the fabric and recording the various license plates into their systems on her website.
Hern also notes that in 2016, Berlin-based artist and technologist Adam Harvey worked with international interaction studio Hyphen-Labs to produce the Hyperface, a fabric printed with an abstract that was intended to trigger facial recognition systems.
It's similar to "dazzle ships," a way of paining military vessels during the World Wars with zebra stripes to make them more difficult for radar to pick up.
In fact, one anti-surveillance technology is even called CV Dazzle, and is intended to defeat facial recognition systems, writes Courtney Linder in Popular Mechanics.
"It messes with the pattern of a face that an algorithm may be designed to look for while detecting people," she writes. "Usually, those algorithms are scanning for the spatial relationship between features. You can block detection, then, by creating what Harvey calls an 'anti-face.'"
Other techniques including wearing a picture of someone else's face, or some other picture, to confuse facial recognition systems. Oddly, pictures of umbrellas seem to work, Linder writes. And, of course, there are always masks and such that block a person's face from the facial recognition system.
In addition, some designers are using shiny materials to reflect such systems, writes Jane Hu in Slate.
Finally, if you're upset that I spoiled a couple of 59-year-old movies and books for you, Rosebud is his sled.