Aug 24 2011 11:16PM GMT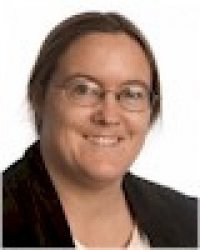 Profile: Sharon Fisher
In the winter, I keep my thermostat set to a particular temperature. When I leave the house, or go to bed, I turn the thermostat down, and when I get home or wake up, I turn it back up. This ensures that the house is comfortable when I'm using it, and more energy-efficient when I'm not.
Now, someone is talking about doing the same thing for hard disk drives.
Eran Tal, a hardware engineer at Facebook, is talking about the idea. In case you didn't know, Facebook has some of the largest data centers in the world, and has begun publicizing some details of their design to help other data center managers leverage what Facebook has learned in the process.
Consequently, earlier this year, Facebook created when it called the Open Compute Project, which is, essentially, to hardware design what open source is to software design. Thus far, the site's blog has a grand total of two postings, along with a number of comments on them.
And that's where Tal comes in. A few days ago, he made one of those two posts, musing about what it would be like to have hard disks with a toggle switch between low speed and high speed, so that as the data on them became older and less actively used, the switch could be toggled to put the hard disks on a lower speed — saving energy in the process, without having to do the data migration that active tiering requires.
Reducing HDD RPM by half would save roughly 3-5W per HDD. Data centers today can have up to tens and even hundreds of thousands of cold drives, so the power savings impact at the data center level can be quite significant, on the order of hundreds of kilowatts, maybe even a megawatt. The reduced HDD bandwidth due to lower RPM would likely still be more than sufficient for most cold use cases, as a data rate of several (perhaps several dozen) MBs should still be possible. In most cases a user is requesting less than a few MBs of data, meaning that they will likely not notice the added service time for their request due to the reduced speed HDDs.
Once upon a time — seven whole years ago — there was a vendor that did something like this: Copan, with what it called its Massive Array of Idle Disk (MAID) technology, produced disk drives where only up to 25% of them were on at a time. Unfortunately, after getting new funding as recently as February 2009, Copan declared bankruptcy in 2010 and was bought by SGI (yes, it's still around), which still markets the technology, after a fashion at least.
Several other vendors, including Nexsan with its AutoMAID technology, also have products in this area.
The big trick with any of these systems is ensuring that the data on them really isn't used very much, because it can take up to 30 seconds for the disk to start from zero, and up to 15 seconds from the slower speed. But as Derrick Harris of GigaOm writes, the savings for a data center the size of Facebook's can be considerable, and the technology could end up trickling down in the process.