Oct 26 2019 11:51PM GMT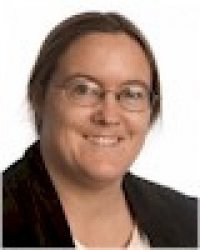 Profile: Sharon Fisher
Tags:
HP's back in court again, but unlike its battles with Autonomy, it's pretty clear that it's in the right in this case.
As it turns out, "Quanta Storage and Quanta Storage America participated in a massive conspiracy to fix and maintain artificially inflated prices for optical disk drives (ODD)," writes Natalie Posgate for the Dallas Business Journal.
A Houston federal jury recently awarded HP a $176 million verdict after determining the Taiwanese Quanta and its U.S. affiliate violated U.S. antitrust laws, Posgate writes. Moreover, because the jury found that Quanta knowingly and intentionally violated U.S. antitrust laws, HP's lawyers will ask the judge to triple the verdict amount, she adds.
Quanta isn't alone. A number of manufacturers reportedly worked together to on price fixing – to the extent that they exchanged email with each other, with the subject line "price fixing," writes Michelle Casady in Law360. "Other emails used slightly more coded language, calling for meetings among the sales representatives to discuss 'consensus on price protection,'" she writes in a different Law360 article.
"HP sued Quanta and several tech giants in 2013, alleging the group carried out their price fixing conspiracy, which lasted between 2004 and 2010, by rigging bids for ODDs during procurement events that HP conducted," Posgate writes. "As a result, HP alleged, it paid higher prices for ODDs than it would have paid in a competitive market."
But most of the companies originally named in the lawsuit in 2013 — including Toshiba Corp., Hitachi-LG Data Storage Inc., Panasonic Corp., Sony Optiarc Inc., NEC Corp. and Samsung Electronics Co. Ltd. — had entered confidential settlement agreements with HP by 2017, leaving only Quanta to face trial, Casady writes.
HP's not alone. ODD vendors also defrauded individual purchasers at the same time, writes Melissa Daniels in Law360. Direct purchasers, as well as indirect purchases, also brought claims in the MDL, which resulted in a $37 million settlement proposed in November 2015, she writes. A settlement fund for the indirect purchasers totaled around $175 million, she adds.
In fact, as long ago as 2011, three South Korean executives of Hitachi-LG Data Storage Inc. not only agreed to plead guilty but also to serve prison sentences in the U.S. for conspiring to fix prices for optical disk drives sold to Microsoft Corp. and others, including Dell and HP, writes Melissa Lippman in another Law360 article. Two of them agreed to serve eight-month sentences, while the other was to serve a seven-month sentence, plus they needed to pay a $25,000 fine, she writes.
Hitachi-LG itself agreed to pay $21.1 million and cooperate with the investigation in order to resolve similar charges, Lippman adds.
Obviously, this sort of thing has been going on for years with a wide variety of vendors.
So open-and-shut was the HP case that the jury reportedly deliberated for less than five hours before returning their verdict, Casady writes.
That's a big difference from the Autonomy case – which is still going on – where HP has been made fun of by not only opposing counsel but also the judge, such as being told the deal failed because of its incompetence.