Dec 23 2014 10:07PM GMT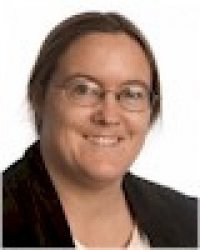 Profile: Sharon Fisher
Tags:
Political wonks got something to salivate over earlier this month when former Florida governor and presumed Republican presidential candidate Jeb Bush announced that in the spring he intended to release some 250,000 email messages from his time as Florida governor, to demonstrate his transparency. Whether it's actual transparency, or using a firehose to produce a document dump in hopes that the Internet will be so overwhelmed that they won't find the good stuff, remains to be seen.
Not to mention overwhelmingly bored. Can you imagine being a reporter and having to read 250,000 email messages? Think of how banal most of your email communication is. Snore.
This isn't a political blog, so we're not going to go into the political ramifications of why Bush might be doing this and what might be in there. It is, however, a technical blog, so we're going to talk about some of the technical issues around this that the, perhaps, less-technical reporters don't appear to have brought up yet and may not be aware of. It's certainly an interesting announcement, particularly  in contrast with some of the other governors who have behaved badly with their email. At the same time, it's important that we not be so dazzled by the announcement that we fail to give it due diligence.
Will he really release all of the email? Bush was governor of Florida from 1999 to 2007. Granted, that was a while ago, before everyone and his brother (no pun intended) used email for everything, but even so, 250,000 messages for that many years sounds awfully small. Shoot, I've got more than that in my Gmail account. Bush did say "all," but is he curating them in some way? Is this really going to be every-every-everything? And if not, is there going to be a mechanism for getting every-every-everything? Or is everything else gone? And given that some governors have wiped their systems when they left office – and even bought all the disk drives of the office computers – how is it that the Florida email messages from 1999 are still around?
Did he ever use any unofficial or personal email address? As we've learned, governors from states such as Wisconsin and Alaska – not to mention the current Governor of Florida — have used personal email addresses for state business, potentially to avoid having their statements retrieved later. To what degree did Governor Bush do that?
What format will it be in? As of yet, none of the articles have indicated what email system was in use in the Florida governor's office at the time. Are we talking about a decade-old .pst file? Bush indicated it would be on a website; what will the interface to it be? Will people be able to look at the entire corpus at once, only one message at a time, or what? Will it be threaded? Several of the articles quoted Bush saying that some of the email was funny, some of it was sad, and some of it was serious; is it going to be available under categories such as Funny, Sad, or Serious rather than by date or other subject? How it's set up could certainly limit the degree to which people could use it – though presumably there'll be a crowdsourcing army to read the messages in any way they're provided and let the world know if there's anything juicy.
Will it be full-text searchable? Anybody who's tried to look at some older documents, such as some .pdfs, has run into times when the document is saved only as an image. That's going to make it pretty tough to do any sort of reasonable search – not to mention answering questions like, "What word does Jeb Bush use in his email the most?"
So, where is this email now? Who owns it? Who controls it? It's not the Governor himself, is it? Presumably he just got a copy? Is there someone who's going to be able to confirm that yes, the release is an accurate and complete release of what the state has?
How is it that the Governor has it in the first place? Did he just go, welp, leaving office, let me just burn a copy of eight years of my email to a thumb drive and I'll be on my merry way? Did the state save it and he asked them a while back – and when was that? – for a copy? In what sort of format does he have it, and what sort of searching mechanisms does he have? (The Chicago Tribune quoted Florida legal experts as saying the state's public-records law requires the release of Bush's emails and other correspondence as governor, "with few exceptions," on which it didn't elaborate.)
Is personal information going to be redacted? One of the things that makes it difficult for governments to release email is that it can include personally identifiable information. Is someone going through all 250,000 email messages and putting big black marks through things? If not, isn't that kind of risky? If so, then how do we know what sort of information we're going to be missing?
Is the metadata going to be in there? Are we going to be able to see headers? Email addresses? Datestamps? IP addresses? What are the chances that this is going to get anybody else in trouble?
If nothing else, this certainly sets a high bar for other government officials, particularly gubernatorial Presidential candidates, regarding their release of information in the future, pundits note.