Sep 25 2016 2:02PM GMT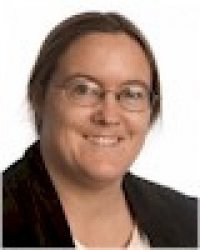 Profile: Sharon Fisher
Tags:
EMC is dead. Long live Dell Technologies. With Dell's acquisition of EMC finalized earlier this month, it may seem like the end to a very long, long, long story. But although the merger is complete, there are still a quantity of potential Dell-EMC fallout to occur.
Layoffs. Reports are that 2,000 to 3,000 people are slated to be laid off from the combined companies.A lot of them are going to be administrative people – HR, finance, all the various business functions that are more or less duplicated by the two companies. This will also be a good time to see, however, what users can expect from Dell Technologies products going forward, if developers start getting laid off as well. And what methodology is Dell going to use? If there's two competing products, will the Dell product naturally survive and the EMC product get the ax? Vice versa? Will they just pick the biggest product? A look at who gets laid off will reveal a lot of the merged companies' philosophy.
Executives. Yes, all of this was an elaborate way for EMC CEO Joe Tucci to get out of formally naming a successor. But what will happen to all those former EMC executives? EMC was known for having a deep, if unexciting but businesslike, bench of potential managers. Are they going to stick around? Former VMWare and Pivotal CEO Paul Maritz has already retired. Will people like VMWare CEO Pat Gelsinger join him? Are they going to get buyouts? Will they start spinning off companies? It will be interesting to see.
Ancillary pieces. Individually, EMC and Dell were so big that there were pieces of them that people completely forgot about. (For instance, did you remember EMC bought RSA Security in 2006? I had it in my head that they'd been owned by Symantec. Nope.) As the two companies merge, there's going to be all sorts of things they find in the back of closets as they set up housekeeping together. Dell has already offloaded its software group (Dell had a software group?) EMC has already offloaded poor, sad Documentum to Open Text; it remains to be seen to what degree Open Text continues to support it, or simply expects all the Documentum users to migrate to the OpenText software. And what will happen to RSA? Data Domain? Virtustream? Pivotal Labs?
VMWare. Of course, the biggest ancillary piece – and the source of a lot of EMC's profit – is VMWare. (There was even talk that VMWare might acquire EMC, though it was just a rumor that the merged company would have been called Ouroboros.) The companies insist they don't plan to sell it, but some financial analysts say the acquisition might not pencil out unless they do. What sort of support will a software company get from its parent hardware company? And how will VMWare's independent reputation among users change when it is owned by a server company?
Culture. Austin and Boston may rhyme, and may both be tech hubs, but their cultures are pretty different. How well barbecue is going to mix with baked beans, only time will tell. One area they do have in common? Both companies have been outspoken in their support of equal rights for gay people, such as opposing the so-called religious freedom bills in Indiana and Georgia.
And finally. What will Elliott Management Co. — having now withdrawn its dripping scimitar from the still-writhing corpse of EMC – be looking at it as its next activist investment target? As it turns out, speaking of Symantec, looks like it's on the radar: The other EMC more than doubled its holding in the most recent quarter and now owns on the order of 3 percent of the company.