Oct 4 2012 4:53PM GMT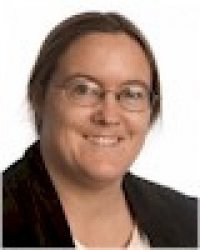 Profile: Sharon Fisher
First it was HGST with helium. Now it's Hitachi itself with glass. The company has announced a technology that enables it to store data for what it says is forever.
The technology works with a 2cm square piece of glass that's 2mm thick, and is etched in binary with a laser. There are four layers, which results in a density of 40MB per square inch. "That's better than a CD (which tops out at 35MB per square inch), but not nearly as good as a standard hard disk, which can encode a terabyte in the same space," writes Sam Grobart in Bloomberg. The company said it could also add more layers for more density.
Of course, the selling point is not how dense it is, but that it will, supposedly, last forever, without the bit rot that degrades magnetic storage and is leading some to fear a "digital dark ages" where we will lose access to large swathes of our history and culture because it's being stored magnetically.
The technology was developed in 2009 and may be made available as a product by 2015, Hitachi said, according to Broadcast Engineering.
There's more to the digital dark ages than simply preserving the media, however — there's also the factor of having the hardware and software that enables people to read the data. Anyone who's found a perfectly pristine 78-rpm record in their grandparents' attic is familiar with that problem.
Hitachi says that won't be a problem because all computers, ultimately, store data in binary, and the glass could be read using a microscope. But how it's encoded in binary — the translation between the binary and turning it into music or movies or whatever — the company didn't say. The microscope could read it, but how would it know what it meant?
As it is, the company still needs to develop readers for the glass pieces. (One envisions something like a a Kodak Carousel slide projector.)
The way it may work is to have organizations with a great deal of data to preserve, such as governments, museums and religious organizations, send their data to Hitachi to encode it, wrote Broadcast Engineering.
The quartz glass is said to be impervious to heat — the demonstration included being baked at 1000 degrees Celsius for two hours to simulate aging — as well as to water, radiation, radio waves and most chemicals, which is why many laboratory containers are made of glass.
On the other hand, the glass is vulnerable to breakage. And as anyone who's used a microscope has probably experienced, imagine reading the data and then, trying to improve the focus, turning the microscope too far and watching in horror as centuries-old data gets crunched.