Jun 30 2014 10:44PM GMT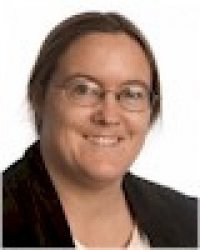 Profile: Sharon Fisher
Tags:
Another year, another Gartner Magic Quadrant for e-discovery, and guess what? Nothing's changed.
(Gartner also released Magic Quadrants for e-discovery in 2013, 2012, and 2011.)
All the vendors in the "leaders" quadrant are the same: AccessData, Exterro, FTI Technology, Guidance Software, HP Autonomy, kCura, Kroll Ontrack, Recommind and Symantec.
No vendors have been added.
Only one vendor (Driven) has been dropped.
HP Autonomy is still the "most visionary," though Symantec has dropped down considerably from last year in terms of "ability to execute." Best execution this year? Kroll Ontrack.
The company also sort of dissed its own 2011 prediction that the e-discovery market would see a wave of consolidation, eliminating up to 25 percent of the vendors, by 2014. "The level of mergers and acquisitions (M&As) for software vendors has slowed, and only a couple of noticeable acquisitions took place in 2013," Gartner writes. "The overall e-discovery market is in a state of 'wait and see' mode after being overhyped through 2012." Gartner also listed all the e-discovery acquisitions that have occurred since 2001; it's a considerably long list.
Where consolidation is going to occur, Gartner says, echoing what it said last year, is in legal service firms. "The remaining legal service firms will take one of two routes by becoming either large firms that are 'one-stop shops' but not technology developers, or large firms that are one-stop shops with proprietary technology for all aspects," the compny writes. "Although there is room for regional and specialist players, they are part of the market that is consolidating and shrinking fastest. The larger players will need international presence in the form of data centers and local legal personnel to be competitive as the market opens up geographically." This also ties in with Gartner's prediction that growth will come more from outside the U.S. as other countries learn more about this thing called e-discovery.
This year's report does include writeups on seven vendors that otherwise didn't qualify to be included in the Magic Quadrant, so it will be interesting to see how they progress in the coming year.
Gartner also notes two events that drove interest in e-discovery this year: the U.S. National Security Agency's surveillance program (PRISM) and  the Target hack, which has led users to be more interested in incidence- or event-triggered processes.
And what happened with Symantec? Gartner cites three issues: lack of growth or new releases because of the acquisition of Clearwell (and that was in 2011! they haven't swallowed that puppy yet?), performance and scalability issues, and the departure of Symantec's CEO.
Otherwise, though, the report is pretty much of a snore. Predicted growth in the market? 15 percent, after 15 percent the year before and 14 percent the year before that. Gartner forecasts that revenue will grow from $1.8 billion in 2014 to $3.1 billion in 2018, after predicting last year that it would grow from  $1.7 billion in 2013 to $2.9 billion in 2017.
(Also, the obligatory being-in-the-leaders-quadrant-doesn't-necessarily-mean-you're-better. The other three quadrants — Challenger, Visionary, and Niche — just means that the vendor or product was considered to be somewhat lacking in either vision or ability to execute, or both. But for many use cases, those vendors and products are perfectly adequate, and perhaps, being number two, they try harder.)
Gartner did, however, indicate that next year would be different, honest. "A new set of changes on Federal Rules of Civil Procedure (FRCP) were proposed in early 2013 and have caught much debate in the U.S.," the report notes. "Among these proposed changes, the ones most relevant to e-discovery are proportionality and sanction on willful evidence spoliations. These changes, once approved, will trigger a wave of disruption in the e-discovery practice and, in turn, on the e-discovery technology market."
Promise?