---
September 30, 2011 11:08 PM
One of the most interesting aspects about the announcement this week that EMC CEO Joe Tucci was planning to step down by the end of next year was how blase' everyone was about it. He wasn't fired. He isn't dying (so far as we know, existential aren't-we-all-dying questions aside). He's not part of...
September 26, 2011 11:15 PM
The Electronic Frontier Foundation has announced that two vendors, Apple and Dropbox, have signed a pledge to help support its Digital Due Process initiative, which calls for a rewrite of the...
---
September 20, 2011 1:30 PM
It's typically a good idea to take vendor surveys with a grain of salt; they tend to be slanted and unscientific. Not so with Symantec; they have actual scientific surveys with margins of error and everything. Not to say, of course, that they're completely unbiased; recall in this case that
---
September 14, 2011 12:25 PM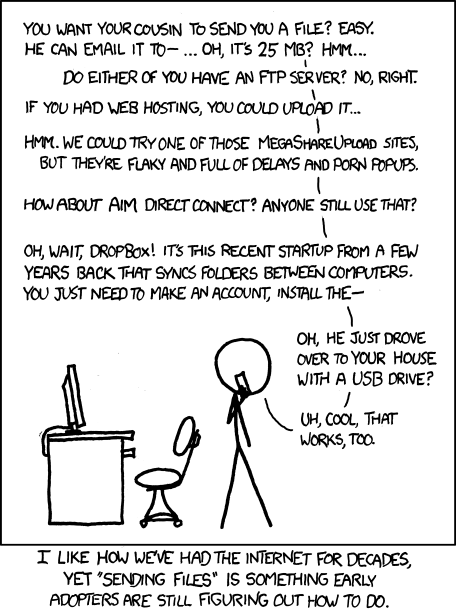 Sound familiar? The thing is, it's true. Even though Internet speeds continue to increase, the amount of data we want to transmit continues to increase, too. Which is why the various...
---
September 7, 2011 4:46 PM
Tape's not dead. Really. Products supporting the Linear Tape Open (LTO) 5 specification just began shipping this year, but already vendors are starting to make noises about
---