Jun 19 2017 12:04PM GMT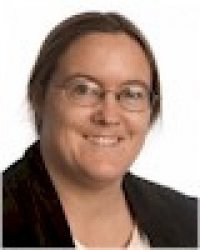 Profile: Sharon Fisher
Tags:
Here's another reason why politicians shouldn't use private email accounts to conduct official business: It can cost your state $100,000.
This is reportedly what the state of Indiana is spending to hire people to deal with the backlog of Freedom of Information Act (FOIA) requests for former governor, now vice president, Mike Pence after it was ascertained that he used an AOL.com email address for official business.
"Emails released to IndyStar in response to a public records request show Pence communicated via his personal AOL account with top advisers on topics ranging from security gates at the governor's residence to the state's response to terror attacks across the globe," wrote Tony Cook for the Indianapolis Star when Pence's AOL account was revealed in March.
In May, a number of papers reported on the FOIA backlog. "The administration of Pence's successor as governor, Eric Holcomb, entered a one-year contract last month with a Shelbyville firm, McNeely Stephenson, to handle the 'unusually high' number of requests, records show," writes the Associated Press. "More than 50 such requests are pending."
"A portion of the requests are generic and ask for emails related to state business sent or received by Pence," write Cook and Kaitlin Lange in the Indianapolis Star, adding that the paper has two outstanding requests of its own. "Others have asked for emails from Pence's personal account relating to the 2016 election, voter fraud and RFRA. Among those making requests were national reporters from the New York Times and Rewire, a publication that covers reproductive health issues."
Interestingly, Lange and Cook report that the $100,000 is to be divided, with $30,000 to be paid in 2017 and the remaining $70,000 in 2018, indicating that the law firm doesn't expect to respond to the requests soon. On the other hand, if the years are fiscal years rather than calendar years, fiscal 2018 would start on July 1, 2017, and that time period would be less surprising.
It is not clear why Pence chose to use a personal email account for some messages, such as whether he was trying to hide the messages from Indiana citizens, or simply used whatever email address was convenient. The official response was, "Similar to previous governors, during his time as Governor of Indiana, Mike Pence maintained a state email account and a personal email account. As Governor, Mr. Pence fully complied with Indiana law regarding email use and retention. Government emails involving his state and personal accounts are being archived by the state consistent with Indiana law, and are being managed according to Indiana's Access to Public Records Act."
At that time, the office released 29 pages of email messages from Pence's AOL account, but declined to release an unspecified number of others "because the state considers them confidential and too sensitive to release to the public," Cook writes.
Yes, the messages too confidential and sensitive to release to his constituents were sent using AOL. Oh, and it got hacked. "Pence's account was actually compromised last summer by a scammer who sent an email to his contacts claiming Pence and his wife were stranded in the Philippines and in urgent need of money," Cook writes. After that, Pence reportedly set up a different AOL account.
Aside from the security aspect, the private email account also raises troubling issues of government transparency, Cook writes. "Advocates for open government expressed concerns about transparency because personal emails aren't immediately captured on state servers that are searched in response to public records requests."
And while Indiana state officials are advised to copy or forward their email messages involving state business to their government accounts to ensure the record is preserved on state servers, there is no indication that Pence took any such steps to preserve his AOL emails until he was leaving the governor's office, Cook adds, when he sent his staff with 13 cartons of printed email messages to the Indiana Statehouse to be archived. The law firm is trying to get digital access to the messages to speed up the public records response process, according to the AP.
As you may recall, Pence criticized Democratic presidential candidate Hillary Clinton for using a private email server for all of her email messages. "Pence fiercely criticized Clinton throughout the 2016 presidential campaign, accusing her of trying to keep her emails out of public reach and exposing classified information to potential hackers," Cook writes.
 But that's different, Pence said. "There's no comparison whatsoever between Hillary Clinton's practice — having a private server, misusing classified information, destroying emails when they were requested by the Congress," he responded in March to the Indianapolis Star article. "We have fully complied with Indiana's laws. We had outside counsel review all of my previous email records to identify any that ever mentioned or referenced state business."
Pence supporters also say that sending all messages through a private email server that one controls is not the same thing as sending some messages through a commercial email provider. One can argue the relative benefits and weaknesses of the two systems.
Good news, though: Pence has reportedly stopped using AOL since taking office as vice president.