Apr 25 2012 5:22AM GMT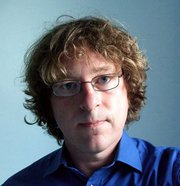 Profile: Antony Adshead
I was briefed by Dell yesterday, and the topic of conversation was meant to be "storage virtualisation." I was looking forward to it, expecting an announcement of perhaps a forthcoming storage virtualisation product. I was intrigued; what could Dell, a company famous for it iSCSI arrays and its Compellent line, be doing with storage virtualisation?
In my world, storage virtualisation means putting a virtual layer between different vendors' storage arrays, like IBM's SVC, HDS' Virtual Storage Platform or NetApp's V-series. They're all boxes that can sit in front of arrays from different vendors and present them as one pool of storage. DataCore's and LeftHand Networks' products do a similar job, but with scattered server hard drives as well as arrays.
So, I was looking forward to Dell making its case for some new product in this mould. It's not the hottest technology area in storage, despite being extremely useful. I was soon disappointed. It soon became clear that Dell's marketing man was not going to talk to me about storage virtualisation in the sense I've described above.
Instead, it emerged that what he called storage virtualisation was the volume management layer in EqualLogic and Compellent arrays, the automated tiered storage of the latter, plus the scalability of each of these array lines.
He added mention of Dell's Fluid File System, and that one day it will work across the vendor's Compellent, EqualLogic and PowerVault arrays, but as we've seen, this is a long way from bearing real fruit as a project.
So, the conversation wasn't quite what I expected but did get me thinking about the issue of defining storage technologies. I think there's genuine confusion about some terms, and there are definitely vendors who try to ride that confusion, especially in the context of the recent upsurge of server virtualisation.
For example, I recently recorded a podcast with a storage analyst from a leading research company. One topic of the discussion was meant to be storage virtualisation, but it soon became apparent that the way he understood the term was "storage for virtualisation" and off he went talking about server hard drives and the need for shared storage in virtual server environments. We had to scrap the podcast as we just weren't on the same hymn sheet, but at least that seemed to be a genuine misalignment of understanding, though a little surprising from such an eminent industry watcher.
Then there are the likes of Virsto and DataCore, which both use the term "storage hypervisor" for quite different products, neither of which is a hypervisor in the sense that a VMware hypervisor is, and that's clearly the usage they're trying to piggyback upon here. (The DataCore product is actually a classic example of storage virtualisation.)
So, in conclusion, I think what Dell was trying to do in the conversation reported here was to piggyback on the current wave of virtualisation talk, which results from the sweeping popularity of server virtualisation.
It's understandable of course, and it's always possible to argue that something or other is an example of virtualisation, because when you think about it, almost every aspect of IT above the level of the physical is actually virtual, or aggregates lower levels of operation into abstractions that are more easily handled or understood, such as, in storage, blocks, files, the file system, RAID, LUNs/volumes, etc, etc, etc.
But it's not really very helpful. You really need to define terms very clearly, and failing to do so as a marketing ploy may work in the short to medium term, but it won't win friends in the long run.
Follow me on Twitter: AntonyAdshead