Oct 19 2011 8:28AM GMT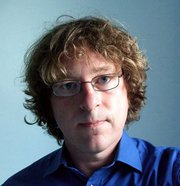 Profile: Antony Adshead
While some vendors must look in many directions to keep up with developments in server virtualisation, others lead an apparently less perilous life. Like pilot fish in symbiosis with the shark, their modus operandi allows them to profit from the life of the larger companion.
One such company is Neverfail, which was showing its wares at VMworld in Copenhagen this week. Originally a disaster recovery services company, it transformed into a failover software business many years ago. Its core product set uses agents to monitor the health of server and storage resources and alerts or fails over whole app groups and servers should the need arise.
It clearly works well. In 2009, one of Neverfail's products was selected to be rebadged by VMware as VCenter Server Heartbeat as the means of providing failover for the critical VMware management tool (usually held, according to best practice, on a physical server).
Therein lies one of Neverfail's key strengths—it can fail over almost any software from either virtual or physical servers. VMware can only provide failover, using the likes of Site Recovery Manager (SRM), for virtual servers. So, Neverfail has developed a range of tools that complement VMware components, such as SRMXtender, which adds physical machine failover to SRM.
Another key competency is its monitoring capability. It provides this, for example, in its vAppHA tools, which integrates with VMware's High Availability (adding physical machine failover capability).
Instead of sharks and pilots fish, Neverfail's Texas office came up with a more American analogy: "VMware builds the pickup trucks; we provide the gun racks and tow bars."