Oct 19 2011 9:38AM GMT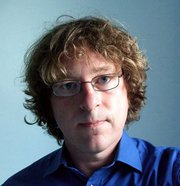 Profile: Antony Adshead
As you arrive at VMware's VMworld extravaganza in Copenhagen this week, you are left in no doubt about the company's key message—the cloud—and how VMware will help you achieve it.
So, what does VMware mean by the cloud? Well, it turns out its idea of the cloud has a hole in it when it comes to storage.
Having missed the first day's keynote due to being above clouds or in airport lounges (ie, I suffered travel difficulties), I asked Michael Adams, VMware senior product marketing man, about the company's vision.
With regard to applications and their delivery, VMware's ideas contain all the elements a private cloud requires. With vCloud Director, an organisation can allow its users self-service provision of applications from a catalogue of services and charge them for it. In this it is similar to the selection, delivery and charging of smartphone "apps."
It's fair to say that this fits the definition of cloud services but only for access to applications and not storage provision. Adams talked of the numerous ways in which VMware's vSphere 5 facilitates the management of storage, but he conceded it has no plans to effect the cloud delivery of storage (ie, self-service, from a catalogue, with chargeback) in VMware's vision. "It's more about providing the entire VM with its back-end storage as part of the larger picture," he said.
While VMware's cloud-as-app delivery method is a slick one, I'm not convinced the world is ready for this model. For the foreseeable future, there will be demand for storage delivered from private clouds in wholesale fashion to departments that require capacity for their applications.
The issue organisations want to solve right now is how to provide storage capacity to users with a minimum of management fuss and to be able to charge departments for that capacity. VMware's vision seems to leap way ahead of the game.