Sep 20 2011 11:32AM GMT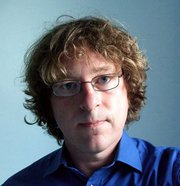 Profile: Antony Adshead
Last week I blogged on storage moving away from the array and into the host as a result of the demands of server virtualisation. This week I spoke to a vendor — Virsto — that puts intelligence in the hypervisor to finesse the operation of storage in the array.
Virsto — which recently launched its Virsto for VDI vSphere Edition — attacks the pain point around virtual machine I/O and storage. In other words, its products address the tendency for many virtual machines in a physical server to create lots of random I/O and therefore rotational latency as they all send read and write requests to storage.
What Virsto does is install a virtual storage appliance on each host. This in turn creates a 'log' in the array but in front of the primary storage. The log is a bit like a cache-with-intelligence that physically resides in storage media specified by the user and sequentialises random write requests to disk.
The effect of this is that the VDI host gets its write acknowledgement and is happy, while the actual data is filed away later, as a sequential write. The end result of all this is to nullify the 'boot storm,' lower latency on VDI writes and free up resources for VDI reads.
Virsto claims a 2x to 3x speed increase and says it can do* for $6 to $8 per gigabyte on a vanilla RAID subsystem what would normally cost $30 per gig on a high-end NetApp FAS 6000 with Fast Cache SSD.
Again, it all goes to show that what counts in storage is the intelligence, the software. And it's another manifestation of that intelligence moving to the (virtual) server.
Virsto plans to tackle the VMware virtual server market in the coming months.
(*"What it can do" being fast access storage with thin provisioning, snapshots and cloning.)