Jan 30 2012 9:50AM GMT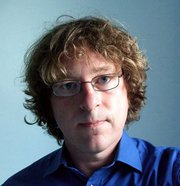 Profile: Antony Adshead
A new breed of storage device is appearing, driven — as are many things right now — by the needs of server virtualisation and, specifically, the need to speed up I/O to and from the drives.
These are the VM-optimised storage devices from the likes of Nutanix and Tintri, the latter of which I spoke to last week.
Tintri puts everything you need for VMware virtual server storage into one box (except the physical server, which Nutanix includes). Tintri comprises multicore CPUs, 10 Gigabit Ethernet (GbE) network connections, data deduplication, flash drives and SATA spinning disk.
There are a couple of key methods Tintri uses to optimise its kit for VMs. Firstly, it does away with the use of LUNs. In its world, LUNs have no meaning. Instead, Tintri builds in management of storage in the VMware format, the data store. Secondly, the device is optimised so that its hardware plays to its strengths. Lesser-used data is held in SATA drives in a deduplicated state. Busy data is rehydrated and held in flash. In fact, the device file system is optimised so that 99% of I/O is handled by flash. Also, some performance monitoring intelligence is built in that can identify I/O from particular VMs and allow management of it.
It only supports VMware at present, but, according to Chris Bennett, vice president for marketing, support for Citrix XenServer is coming "real soon" and Microsoft Hyper-V support will come with the next version of Tintri, late in 2012.
Also, Tintri devices cannot be added to grid-style and scaled out, as Nutanix devices can, but that capability also is planned for this year, said Bennett.
If you want to do virtual server storage, there are already options available that include putting in server-side flash, adding flash drives to an array or installing a dedicated flash appliance. This adds another. The question is, Is this a harbinger of the way things will be?
There's no doubt that there are some good ideas here; it's an imaginative use of the hardware, and the non-LUN approach is clever.
Some questions are begged, however.
Like, Why would an organisation with existing shared storage want to add another platform, and one that can only be used with virtual machines? Don't forget, something like 25% to 33% of enterprise servers are not virtualised because users want the dedicated performance and guaranteed resilience of a physical server for high-end apps.
Also, it looks like the mainstream server vendors are set to catch up with flash pioneers such as Fusion-io, with for example, Dell and EMC set to deliver server-side flash in the coming year. So, why not wait for the big vendors, whose kits many will already have installed, to attack the problem of virtual machine I/O?
That said, Tintri and Nutanix are ones to watch.
Follow me on Twitter: AntonyAdshead