Mar 21 2012 11:30AM GMT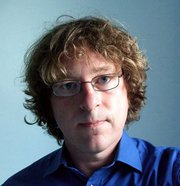 Profile: Antony Adshead
Gartner recently released research showing the volumes (in US dollars) of storage arrays shipped by the top vendors.
It's useful to look at just to know who the Big Five are, for example. But we'll also compare Gartner's research with SearchStorage.co.UK's 2011 storage Purchasing Intentions survey findings among UK IT departments, which provides a different top five.
Gartner's estimates for 2011 revenues from "external disk systems" have EMC way out in front.
The Gartner top five are as follows:
· EMC: $6.279 billion and 32% market share
· IBM: $3 billion and 14.2%
· NetApp: $2.45 billion and 11.5%
· HP: $2.07 billion and 9.8%
· HDS: $1.99 billion and 9.4%
Sixth placed is Dell with $1.58 billion and 7.4%, followed by Fujitsu with $472 million and 2.2%, then Oracle with $359 million and 1.7%.
That, however, is not the ranking we usually refer to on SearchStorage.co.UK.
Instead we go on the basis of our Purchasing Intentions survey, which early last year asked 302 European storage professionals about their storage purchasing habits, including who they got their disk systems from.
The SearchStorage.co.UK top five from that survey were:
· HP: 33%
· IBM: 24%
· EMC: 24%
· Dell: 19%
· NetApp: 18%
After the top five in the SearchStorage.co.UK results are Adaptec, HDS and Oracle, all at about 11%.
What stands out in comparison of the two sets of results?
Well, the top five is almost the same. HDS drops out in the SearchStorage.co.UK results and is replaced by Dell. Does HDS have a lower market penetration in the UK compared with globally? Perhaps; it's no scientific measure, but as a UK storage journalist it's not a company with a high profile in the communications that come across my desk.
Also, Gartner's research is based on revenue estimates, while ours is based on asking people whose arrays they use; and many of those in our survey — and perhaps representative of the UK IT departments as a whole — are from SMBs. About 55% of those who answered the SearchStorage.co.UK survey were from organisations with fewer than 500 employees. I would speculate here that among such smaller companies there is a higher likelihood of the chosen vendor of IT kit being the one that supplies storage in addition to servers, which would account for the good showing of HP and Dell.
The puzzling result is why in the SearchStorage.co.UK results so many vendors register a bigger share of the market. Some are the kind of soup-to-cheese board/sweet trolley vendors described above, and that would make sense among SMBs, but NetApp, HDS, etc, just don't fit this model.
Your theories are very welcome.
Follow me on Twitter: AntonyAdshead