Jun 21 2012 11:00AM GMT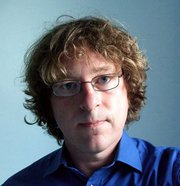 Profile: Antony Adshead
It seems like hybrid flash/spinning disk array startups are sprouting up all over the place lately. There are the likes of Tintri, NexGen and Nutanix, and this week I spoke to another — Tegile — and was impressed by its ability to do so much with so little.
Tegile's claims are so impressive that they scream out that something must happen to the company and to those like it. Tegile reckons that it can provide, for example, 105 TB of storage at 75,000 IOPS in 2U of space for $75,000 against equivalent I/O and capacity from NetApp that would take 115U and cost $475,000.
Tegile gets the impressive results it claims by a combination of DRAM cache, MLC and SLC storage tiers, and SAS drives. This is all cooked together with a ZFS-based OS tweaked by Tegile to provide data deduplication; compression; RAID enhancements; and a performance-boosting feature called MASS, or Metadata Accelerated Storage System. MASS effectively means that data, once ingested into the Tegile system, is dealt with pretty much via just the metadata headers rather than the full copy, and these are kept in cache or SSD tiers. See this article by Dave Raffo for a fuller rundown of the spec.
And in another example given by Tegile vice president for marketing Rob Commins, the company provided customer Virgin America with the kit it needed for $80,000 and saved it from spending $870,000 with EMC.
Such cost, performance and space advantages are rather disruptive to say the least, and it will be interesting to watch the reaction of the big vendors.
Were the world of storage marketing and sales a level playing field, the likes of EMC and NetApp would be in big trouble. They wouldn't be able to stand a competitor offering equivalent performance at 10% to 20% of the cost of their products. But it isn't. The power of the incumbent is huge in terms of marketing and sales, as is fear of the unknown among customers.
Of course, the likely outcome is that these innovative startups will be swallowed up by the big vendors at some point, as noted in my 'Storage and capitalism' blog post. Not because they pose a great threat — they're the bite of a flea in terms of revenues diverted from the big boys — but because EMC or NetApp want their technology (or don't want a competitor to get it).
We had an example of that recently, with EMC's acquisition of XtremIO, another hybrid flash/disk/dedupe startup, for $430 million. EMC has incorporated it into its Project X, which aims at providing high-IOPS storage for virtual environments.
EMC is the storage market's giant, and it surely has made the first move in a likely round of consolidation. It'll be interesting to see who gets bought by who, how startup technologies are incorporated into big vendor roadmaps and who gets left unacquired or bought and left to wither on the vine.
Follow me on Twitter: AntonyAdshead