Feb 24 2012 5:19AM GMT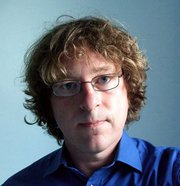 Profile: Antony Adshead
I wrote this as a "From the editor" note for a SearchStorage.co.UK newsletter and thought it was worth keeping on the blog as it's a theme I may add to over time. File under "dangerously subversive" or "blindingly obvious; you be the judge …
Perusing this week's selection of content on SearchStorage.co.UK I am spurred to remark how the business of storage reflects the economy/society we live in. A few key facts of capitalist life pop out from the stories we feature.
Fact No. 1: Economic power consolidates and big companies tend to lord it over small ones and eventually absorb them or wipe them out. See Chris Mellor's argument for why the big storage vendors will sweep the board in flash cache. Also see Symantec's attempt to chisel some cash from (and fatally wound?) Veeam and Acronis in a lawsuit filed last week.
Fact No. 2: The nature of private enterprise builds in duplication of technologies while also ensuring similar products are incompatible. This occurred to me when writing the Greenbytes blog post and the fact that their product won't work with any other array, or at least not without storage virtualisation tools. I'm not singling out Greenbytes here — they're no different to any other vendor; they all make sure you can't use their arrays with other vendors arrays. Lock-in is the name of the IT vendor game in capitalism.
Fact No. 3: Periodic technological advances threaten entire existing paradigms. Here I have in mind the story showing how cloud file storage services are undermining VPN use and even in-house file servers. The cloud has the potential — once security and latency concerns are dealt with — to severely dent the existing model of in-house storage arrays. Economics of scale (see Fact No. 1) will likely see cloud providers being able to provide far more storage far more efficiently to many more people than are catered for by existing modes of storage.
Follow me on Twitter: AntonyAdshead