Jul 30 2012 5:38AM GMT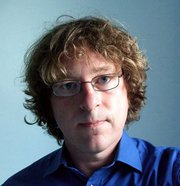 Profile: Antony Adshead
Elsewhere I started to jot down thoughts about the facts of life of capitalism as they manifest themselves in the storage industry. Recently we saw another stark example: the tendency of vendors to ride roughshod over customers' wishes. Symantec was the culprit here. It just dumped its CEO and now has to row back on changes it made to its key midrange backup product Backup Exec 2012 that may take up to nine months to rectify.
What this illustrates is that there are fundamentally competing interests when it comes to the vendor/customer relationship and in particular over product development and upgrades.
On the one hand there is the vendor, who wants to change/upgrade a product for various reasons: to please shareholders/the markets, etc; to make previous products obsolete and sell new ones; to compete with rivals' offerings; to advance executives' careers; and even to genuinely incorporate technological advances.
On the other hand are the customers, who want to be able to do the job the product is made for in the most efficient way possible. Often this means continuing with familiar features; sometimes it means changes to rectify a problem or improve the existing product.
These often amount to directly competing interests, and while it's in the interest of the vendor to try to balance things as much as possible and to avoid the tribulations currently faced by Symantec, a related problem is that that the feedback mechanism between customer and vendor in the market is not a terribly precise one; you make a product and then see if it sells. Or in Symantec's case, you upgrade a product, oblige the customer to adopt it, reap a storm on user forums, then eat humble pie and go through a costly remediation process.
Symantec's experience here is a pretty extreme one. In most cases vendors manage to sufficiently balance their own and their customers' interests. Whether the result of that is a Symantec-style climbdown, vendor failure, legions of permanently dissatisfied and locked-in users or a happy customer base is dependent on the particular vendor, its products and the balance of power that exists.
Follow me on Twitter: AntonyAdshead