Nov 3 2011 6:28AM GMT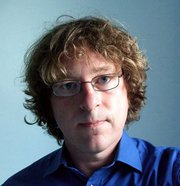 Profile: Antony Adshead
Three years ago, everyone (well, everyone in the world of storage marketing hype, that is) was talking about "green" storage. For a while, all sorts of products were framed in terms of their green-storage crendentials. Entire product categories built their pitch on that basis; remember MAID (or massive array of idle disks, currently residing in the "Where are they now?" file)?
At the time, however, there was one apparently practical and useful initiative being talked about by the industry/vendor body SNIA. This was a project to allow storage equipment to be tested and compared in terms of its power consumption and heat output.
Finally, that project has reached fruition with the announcement at SNW Europe of SNIA's Emerald Power Efficiency Measurement Specification. This allows vendors to rate their products according to a standard template of energy efficiency tests and publish the results on a website. HP and IBM have already populated the site with results on their products, and SNIA expects around 25 more to follow suit in the next 12 months.
The programme is based on vendors testing their own kit, and despite set methods for doing so there must be scope for favouring their own products. But still, it appears to be a step in the right direction for users looking to specify and purchase storage hardware.
The SNIA Emerald program website is at http://sniaemerald.com/.
Follow me on Twitter: AntonyAdshead