Nov 3 2011 6:30AM GMT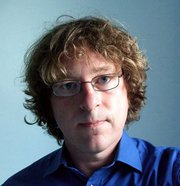 Profile: Antony Adshead
Talking to Mika Kotro, EMC Germany-based sales and partner development manager, at SNW Europe, I was told of an unusual-sounding project in development. The idea is this: to utilise spare processing power on EMC storage controllers to serve critical applications.
It's an idea that has some overlaps/parallels in other developments in storage, where numerous ideas aimed at lessening the distance between processing and media are emerging. Nutanix, for example, sells combined server and storage boxes that can be clustered grid-style. Indeed, EMC itself has its Project Lightning, which adds server-side SSD cache, a la Fusion-io.
EMC's project with no name aims at the same goal — cutting the distance between storage and processing — but by having storage absorb the processing function. It could work, but by the same token there are numerous questions posed. Would the app have dedicated access to the controller processing power or risk contention from other hosts? Or to sidestep this, would the EMC box become like a giant DAS?
There are many more questions than answers right now.
Follow me on Twitter: AntonyAdshead