Nov 2 2011 12:16PM GMT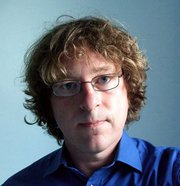 Profile: Antony Adshead
Continuing the centripetal/centrifugal theme, an interesting example of a product I saw at SNW Europe that is quite happy to be good at one thing — OK, maybe two things in a quite unusual combination — is Avere Systems.
Avere sells what Rebecca Thompson, marketing vice president, calls "edge NAS." An Avere box contains storage media (RAM, SSD, some spinning disk), has an automated tiering algorithm on board and acts as a read/write cache for existing storage.
It doesn't try to be the storage array in that it doesn't attempt to take on functions such as snapshotting or deduplication.
Instead it adds I/O to less performant arrays or situations where latency is an issue, for example, by caching data at a remote office where working over the wire would be prohibitively difficult. Its clustering functionality means frequently used data only travels over the wire once and is then available to local users.
Thompson calls it "edge NAS," but there's an element of WAN optimsation to it too in the caching component.
Follow me on Twitter: AntonyAdshead