Nov 2 2011 12:20PM GMT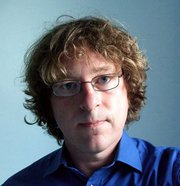 Profile: Antony Adshead
I recently blogged about QLogic's new converged 16 Gbps Fibre Channel and FCoE network adapter, while a reader helpfully pointed out Brocade had one of these too.
I observed that these moves showed a hedging of bets for QLogic over the likely winner in the data centre between Fibre Channel and Ethernet as a main storage network transport. Talking to Emulex at SNW Europe in Frankfurt this week demonstrates it is also maintaining "a parallel track".
Emulex supports 4, 8 and 16 Gbps Fibre Channel, all on separate cards currently. It also supports 10 Gbps Ethernet with iSCSI and FCoE on yet another card. It does, however, have an adapter card out for sampling with OEMs that puts 16 Gbps Fibre Channel and the Ethernet protocols (up to 40 Gbps) on one card. It clearly sees two distinct paths for some time to come.
Senior marketing director, Jason Phippen said, "Fibre Channel is well entrenched, but it's not a growth market, so we're maintaining a parallel track. We'll likely see the battle between Fibre Channel and FCoE play out at the top of the SMB market with 10 Gbps Ethernet coming down in price while Fibre Channel maintains its premium. We could also see FCoE getting used to bridge into existing Fibre Channel environments."
Chris Hill, Emulex corporate account manager, provided another, intriguing, formula for when Emulex sees fabric/network convergence occurring, namely: "when the big OEMs go to 32 Gbps Fibre Channel or 40 Gig Ethernet," he said, which means in 18 to 24 months' time.
Emulex's main news at the show was to announce version 2.0 of its One Command Vision tool. This uses its intelligence at the adapter to monitor fabric performance, spotting I/O issues, numbers of paths available from the server to storage, response times and protocol errors.
Fabric monitoring tools already exist, of course, from the likes of Virtual Instruments and Brocade, but Emulex's differentiator is that it views things from the application's point of view whereas those vendors view things from the storage and fabric, respectively.
John Waszak, Emulex's vice president for software products, said, "Brocade can't tell you about protocol errors and end-to-end latency, and Virtual Instruments looks deep into the storage and takes its measurements there. One Command Vision looks at the paths available from the application."
Follow me on Twitter: AntonyAdshead