Sep 29 2011 10:24AM GMT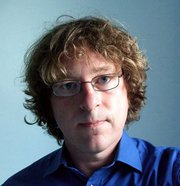 Profile: Antony Adshead
QLogic has announced three new and/or enhanced products this week–-a new HBA/CNA and switch, plus a router.
What's most notable about these launches is the incorporation of so many storage/networking protocols into single devices; and that reflects the state of flux/inertia of data centre transport protocols.
All three products incorporate 16 Gbps Fibre Channel and 10 Gbps Data Centre Ethernet connectivity, with FC, TCP/IP, FCoE and iSCSI protocol support. The FlexSuite HBA/CNA is the first to handle all these on one (PCIe 3.0) card and the UA5900 switch–which has a new ASIC–is claimed to be the densest FC/FCoE storage switch available.
The switch comes with 52 device ports and can be stacked to provide 312. That puts QLogic firmly into the (albeit lower-port-count) reaches of the director-class switch market.
But, most noticeable is what the launch says about the fight over the data centre between Fibre Channel and (enhanced) Ethernet/FCoE. It looks like QLogic accepts the move to FCoE/DCE is going to take longer than once expected.
Go back 18 months to two years, and QLogic and Cisco had firmly hitched their wagons to FCoE. The reality seems to be that it'll take a while for it to gain traction as users simply aren't going to fire up the forklifts to install converged data centre equipment until they need to.
Adding 16 Gbps Fibre Channel–which is still in the realms of futurology for most people–to these devices amplifies the subtext that QLogic sees Fibre Channel as here for some time yet.
Of the three main storage switch vendors, Brocade seems to have been the one that's had its course most well planned. It kept a balanced approach, maintaining Fibre Channel product development while preparing for FCoE migration. Cisco, meanwhile, let Fibre Channel slip and got spanked in the market.
QLogic is a far smaller player, but its latest moves indicate that Fibre Channel is here for a while yet and users need to be given choices that allow for easy migration paths.