Oct 14 2011 8:48AM GMT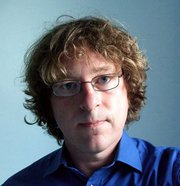 Profile: Antony Adshead
Overland Storage this week launched a pair of NAS/iSCSI boxes with the aim of bringing enterprise-class storage to the SME. A couple of things puzzle me about that.
They're the DX1 and DX2, a 1U and 2U pair of products that are expandable to 156 TB and 288 TB, respectively. Base units are priced at $1,699 and $3,999. So, no doubt these are affordable pieces of kit for the smaller business.
OK, so here's what puzzles me.
No. 1: Overland is making a big thing of its "DynamicRAID" technology in these devices. DynamicRAID allows for limitless pools of capacity in volumes that are created once and then don't need to be up-sized. Add or remove disk, and the volume resizes itself. This is all good for SMBs, which may lack dedicated storage staff.
What's puzzling, though, is that you're only offered the option of parity-protected RAID 5 or 6. Parity RAID levels suffer from an overhead as they write parity information when ingesting data. In these days of ubiquitous server virtualisation, IO speed is king, and that could be troublesome for SMB users who demand enterprise levels of performance.
That's why Drobo, in its BeyondRAID, added the clever touch of allowing data to be written as mirrored initially, and therefore more quickly, with post-process writing to parity levels taking place later. Has Overland missed a trick here?
No. 2: DynamicRAID is a feature of an upgraded Guardian OS. That seems to me to have been the perfect opportunity to add in the capability that is really coming to the fore in enterprise NAS right now—clustering. Clustered NAS allows great scalability and performance, building on each as you add units to the stack. Just what a "small business with growing storage needs" requires, to paraphrase Overland. So, why not add clustering to the new OS?
Apparently, it's in the pipeline, said Andrew Walby, Overland's EMEA and Asia Pacific sales and marketing VP. Overland bought Maxiscale a year ago, and in doing so it gained clustered NAS IP. Walby said, "We're working on new products, and the next OS will take the next step: clustering."
Follow me on Twitter: ukstoragebuzz