Jul 11 2012 7:43AM GMT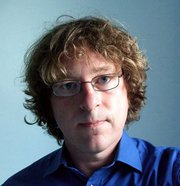 Profile: Antony Adshead
In the world of traditional NAS vs scale-out or clustered NAS, the tide has turned. I've argued elsewhere that it is about time the limits of traditional NAS — with its tendency for devices to proliferate but not be accessible one from the other — were overcome by clustering capability.
Now they have been with NetApp's launch of the FAS2220, the first of its filers to ship with Ontap 8.1.1, which has true clustering capability on board.
What we've had for a while is traditional NAS on one side, and NetApp was distinctly part of this with its halfway-house Ontap Version 8 clustering-that-wasn't.
And on the other side we have had clustered NAS sold by most of the big vendors via exotic sub-brands such as Isilon (EMC), Ibrix (HP), BlueArc (HDS) and SONAS (IBM), plus specialist vendors (such as Panasas and Avere) aiming at high-end use cases.
Now, with the announcement that the FAS2220 — a relatively low-end array from the company most associated with the NAS filer — will ship with Ontap 8.1.1 (and is available to download for other FAS filers) I would argue clustered NAS has made the first step to going mainstream.
That's a good thing. The proliferation of NAS devices is all too easy, and that's because they bring obvious benefits. But, they can become a management headache, with NAS sprawl characterised by siloed data in filers scattered throughout departments and branch offices.
Clustered NAS puts a stop to this. With the ability to grow a cluster in grid fashion, with massive common file systems, adding NAS devices means adding parts of a whole, with files spread across all devices and resilience built in. One day all NAS will be like this, and NetApp's news is a key milestone along the way.
Having praised NetApp, we are of course duty-bound to point out that this is early days. Ontap 8.1.1 potentially will scale to 20 PB and 20 billion files. But we're not there yet. At present, clustering capability is limited to five high-availability pairs of devices.
And, in a move that caused much mirth at TechTarget Towers, NetApp has dubbed its clustering capability "Infinite Volume." Someone needs to tell them that neither 10 (ie, five HA pairs) nor even 20 x 1015 (ie, 20 PB) can be classed as infinite.
Follow me on Twitter: AntonyAdshead