Jul 10 2012 4:26AM GMT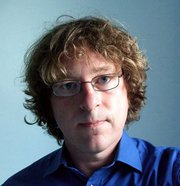 Profile: Antony Adshead
Open source storage vendor Nexenta recently press released results of a Freedom of Information request it put to 44 UK local authorities and government departments. Its headline conclusions were:
That despite numerous government declarations stretching back over several years (this one, for eg) that the public sector must use more open source products, precisely no respondents to Nexenta's FoI requests said they use open source storage.
Respondents buy an average of 101 TB a year with 1 TB costing them between £2,000 and £5,000.
The point of all this is to allow Nexenta to demonstrate its claims to deliver enterprise storage at something like 80% of the cost of the big vendors' systems.
Altogether, it was a point fairly well made, except perhaps that pretty much all government pronouncements have related to open source software, not storage, which is a far weaker signal on the radar in the world of business IT. Nevertheless, I think it's a case worth making, and I've done similarly myself in the past.
The public sector's favourite storage vendors
What was perhaps more interesting, however, was that the FoI request provided a glimpse into public sector storage. Firstly, we got a snapshot of the top storage vendors in the UK public sector. These came out as:
HP (nine organisations)
NetApp and EMC (seven each)
IBM (six)
Dell (three)
HDS (three)
That pretty much accords with the top six storage vendors in the UK. Vendors registering a single installation among those questioned were Nexsan, Fujitsu and Dot Hill.
What also stood out was the number of public sector organisations with multiple vendors in their environment. Four of them had three storage vendors' arrays on-site, while five had two.
(Those with three vendors were Ministry of Defence – EMC, NetApp, HP; Office of National Statistics – EMC, Fujitsu, HDS; Tower Hamlets council – EMC, IBM, NetApp; Wolverhampton council – NetApp, Data Domain, Dot Hill)
Conclusions: Open source storage is a cost savings opportunity
The public sector is devoid of open source storage. Instead, the storage estate of public sector bodies reflects the install profile of the top six storage vendors in the UK.
Public sector bodies therefore spend far more on big-vendor storage than they would do if they went open source.
Many public sector bodies run multi-storage vendor environments. This means greater costs in terms of skills, training, management time, lack of integration between systems, etc.
Open source storage would lower capital expenditure on storage subsystems and would potentially allow a common skills base in open source storage environments such as ZFS to be developed, bringing down the costs of training and allowing the development of common systems and integration across the public sector.
Follow me on Twitter: AntonyAdshead