Feb 22 2012 10:25AM GMT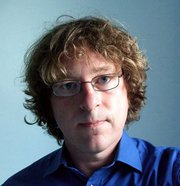 Profile: Antony Adshead
Greenbytes has launched an all-SSD iSCSI storage array aimed at virtualisation users at SMEs.
The device — called the Solidarity — offers a dual-controller unit with inline data deduplication and compression. Its aim is to speed access for virtual server and desktop infrastructures with an architecture that comprises high-performance RAM drives as a front-end buffer that retain the hottest data in front of 1 TB MLC flash drives.
The device's capacity ranges from 3.5 TB (15 TB effective) to 13.5 TB (60 TB effective), and it can deliver 120,000 4K IOPS. The Solidarity has four 1 GbE ports and two 10 GbE ports.
Greenbytes claims a better cost per gigabyte of storage than traditional arrays that use 15,000 rpm Fibre Channel drives. With deduplication and hardware compression, the claimed cost benefit is 10x and 150x in performance.
As befits an SMB-targetted product, the Solidarity has a wizard-based interface to provision iSCSI LUNs and file systems and carry out monitoring.
The Solidarity is one of a new breed of storage devices aimed specifically at virtual server implementations, such as those from Nutanix, Tintri, NexGen, Starboard and Tegile.
What bothers me at the moment is that this must be a very niche market. Virtual servers are simply not ubiquitous at the moment. The V-index survey carried out in the last quarter of 2011, for example, has the number of servers virtualised at around 35% in the UK. That's among firms of more than 1,000 employees, so not really SMBs, but don't SMBs lag further behind in virtualisation than bigger outfits?
The number of all-virtualised organisations must be quite small. And for those that are part virtualised, it must be a less-than-optimum choice to add dedicated virtual machine storage to an existing infrastructure. It's always going to be cheaper and easier to add SSD to existing servers or arrays, surely?
Or if you want to add an SSD appliance you'd want it to act as a distinct tier within the existing infrastructure, a high-performance level added to lower-cost back-end spinning disk. It would certainly seem to make financial sense to shunt less-used data off to 7,200 rpm SATA instead of it squatting on MLC flash.
I asked Greenbytes whether the Solidarity could be used as a tier with other arrays. The answer was no, other than by use of storage virtualisation products, as is always the case when tying together storage arrays from different vendors.
Greenbytes' EMEA vice president, Paul Silver, is confident the company is selling into a specific market demand, namely the SME, possibly going for its first SAN to support virtualisation, particularly of desktops.
He said, "The point is to offer a fully solid-state array with the capacity and price to match a SAS array and outperform it by a long way. We're not trying to say one size fits all, but we're trying to provide a breakthrough product with more performance than anyone else can offer at the price."
Well, the proof will be in the pudding, as they say. Greenbytes has no customers for Solidarity right now. It'll be interesting to see how it fares in the coming months.
And talking of price, you can get 3.5 TB for £37,000 and 13.5 TB for £75,000.
Follow me on Twitter: AntonyAdshead