Sep 15 2011 6:28AM GMT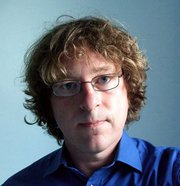 Profile: Antony Adshead
Server virtualisation is responsible for a lot of changes to the world of storage. Initially, it drove a widespread move to shared storage. But now it seems the demands of virtual servers and desktops are driving storage away from the array.
Two recent emerging vendors/products have cited the demands of applications, virtual servers and desktops as drivers for the location of storage right next to the hypervisor. The first is Nutanix, which has come up with a sort of clustered DAS.
The second is Fusion IO, which I spoke to this week. Fusion IO sells NAND flash that goes into the hypervisor server, acts as local storage and takes the load off arrays that struggle with the huge, random I/O demands of multiple virtual machines.
Fusion IO has shipped 20 PB of its stuff and, among other things, claims to totally remove the dreaded "boot storm" of VDI environments, in which multiple users start their desktops at the beginning of a work shift.
So, it seems the needs of virtualisation are driving a move to locate storage near to the CPU so as to reduce latency. Whether it all needs to be there is the question; perhaps it's just a super cache Fusion IO-style that needs to be so close to the action?
PS: There seems to be an unspoken axiom in storage along the lines of "hardware is fundamental, but software is where you make money/differentiate your product."
As if to illustrate this, Fusion IO, a relative newcomer to the market, last year launched the ioMemory Virtual Storage Layer (VSL). In doing so, Fusion IO moved from simply being a company (and not the only one) that sells server-based NAND flash to one whose software could now help that flash operate way closer to the server's memory than a simple bolt-on flash card, further reducing latency in the process.