Sep 8 2011 7:02AM GMT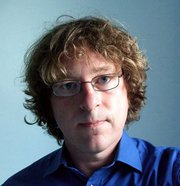 Profile: Antony Adshead
I spoke to Drobo yesterday about their new B1200i and two things stood out for me from the discussion. The first was the extent of enterprise-like features in a box put out by a company associated with the SOHO and desktop storage market. The second was that the cost of the B1200i probably indicates the entry point for SAN storage.

Enterprise features in an entry-level SAN
While Drobo has made its name in the so-called pro-sumer market, the B1200i is aimed at businesses, SMBs, and is a block access iSCSI product at the entry level of the market. It aims at being easy to use, interface-wise, but also includes some features surprising in what is effectively a low end product, such as the ability to mix SSD in with SAS drives, on-the-fly automated tiering and thin provisioning.
At the same time its BeyondRAID disk data protection is a combination of parity-based RAID levels and mirroring. If data write loads are temporarily heavy it'll mirror data then later when write demands have calmed down it'll reconfigure data with just parity for data protection.
Capacity can be expanded to 36 TB, which is a substantial amount at present for many SMBs.
So, while the top tier storage hardware vendors have been moving towards the mid-market, it seems the low end is heading that way too.
Price
So, does the B1200i bring us the sub-£10,000 SAN? Yes, just about. Ballpark UK market price for a 12 TB B1200i is £7,600 with a single controller. With an extra controller – pretty much essential for peace of mind – you can add a further £1,000 to £1,500, so it gets in below the £10,000 mark. A 24 TB setup with single controller will cost around £9,500.
Is this the cheapest SAN on the market?
Has Drobo missed a trick?
Grid and clustered approaches to storage are building up a serious head of steam right now. We're seeing the NAS market thoroughly embrace the clustered approach and recently with the launch of the Nutanix Complete Cluster we've seen the first indications that the SAN could be an architecture of the past. If I were developing storage boxes at the smaller end of the market I'd be seriously considering building in grid-like capability so that my small boxes could be built into larger clusters.
So, has Drobo considered this?
Apparently, yes, Jim Sherhart, senior marketing director, told me. The company has had internal discussions about the idea of box-to-box grid capabilities but it's not something customers are calling for, for now at least.