Jan 11 2012 8:38AM GMT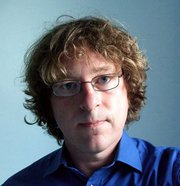 Profile: Antony Adshead
It's Dell's first Storage Forum in Europe here in London, which — in these recession-hit times – is a move borne of confidence for the future.
At the morning keynote Darren Thomas, vice president and general manager of Dell's storage division, sought to underline that confidence with a narrative of Dell's transition from EMC reseller to storage vendor with its own technology.
Thomas expounded a vision of the future of "fluid data" and a seamlessly integrated product portfolio. At one point he told the audience of a Texan aphorism — "big hat, no cattle" – when making reference to competitors.
But what exactly does Dell have in the storage stockyard right now?
These are the key technological components of the Dell storage roadmap, based on the concept of "fluid data" as outlined by Thomas:
· "Dynamic tiering"
· "Better together": a reference to the goal of developing an integrated product portfolio, with interoperability between and using Dell's key acquisitions (EqualLogic, Compellent, Exanet and Ocarina)
· "Self-protection": data protection "at the push of a button" to supercede traditional backup
· A "consistent ownership experience": see "better together"
· "Native cloud": a recognition of the cloud as a key storage tier
· "Scale-out designs"
Looking at these in detail, what emerges is a roadmap rather than a current reality.
Tiered storage, for example, exists in Dell's Compellent products. In fact, Compellent was a pioneer of strorage tiering. But, that said, there's no way of tiering across products, say between EqualLogic arrays and Compellent. There's also the issue of the flash tier, which we'll return to below.
Dell fares better on its "better together" goal, although "nearly together" would be more accurate. Its PowerVault and EqualLogic product lines both got the Fluid File System (which resulted from Dell's acquisition of Exanet) last year, which allows file-based access to these subsystems. Compellent will get it in 2012 sometime.
Dedupe/compression (from the Ocarina acquisition) is already in the DX object storage platform and the new DR4000 disk-to-disk backup product and will be incorporated into the Fluid File System, so will get into Equallogic and Compellent arrays that way.
Meanwhile, Compellent products are set to get a 64-bit makeover on their controller OS. That'll mean massively increased addressable block numbers for one thing, but EqualLogic won't go 64-bit, and those two products will retain separate OSes. Thomas expressed a general aim to get Compellent and EqualLogic arrays to work together more, such as allowing replication between them, but that's also a work in progress. So much for "better together" and "consistent ownership experience" there.
"Native cloud" is also at the aspiration stage right now. Dell's storage vision is based on the idea of tiers, and the cloud is one of those recognized tiers. It's just that right now no products allow tiering to the cloud, but they're "working on it," said Brett Roscoe, general manager and executive director for Dell's PowerVault and data management solutions.
When it comes to the idea of tiers, right now we need to talk about server-side flash, the arena where the likes of Fusion-io have made waves, driven by the huge random I/O needs of server and desktop virtualisation.
Dell was coy about it today. Thomas talked about the potential pitfalls of large chunks of data being in server-side flash and a failure happening and the need to link many such lumps of memory together. "Flash without resilience is no good," he said, adding that "there'll be an announcement … sometime." This is clearly a reference to the technology acquired from RNA in June last year, which includes server memory acceleration.
So, summing up, I wouldn't say Dell is a "big hat, no cattle" vendor. It certainly has a big hat, and it has cattle. It's just they're a bit of a way from all being the same breed right now.