Jun 29 2012 4:33AM GMT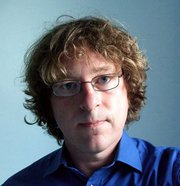 Profile: Antony Adshead
I spoke to DataCore CEO George Teixeira this week. He told me about the latest enterprise and cloud-focused upgrade of the vendor's storage virtualisation software plus its pay-as-you-serve licensing model for cloud storage providers.
I also had chance to question George on the company's rationale for dubbing its product a "storage hypervisor," a term I've long thought misleading.
If you're not familiar with DataCore, its product is a fully featured software storage controller that takes physical storage media from any vendor to create one large pool and manages volumes within that, with features including replication, snapshots and CDP, unified storage capability, thin provisioning, and RAID striping.
Item No. 1 of the news is that DataCore has upgraded its SANsymphony-V to Version 9. The product is aimed at enterprises and particularly those that want to establish public or private clouds.
Features of V9 aimed at enterprise requirements include mirroring for high availability, disk migration, automated storage tiering and load balancing.
Cloud-friendly features include storage provisioned automatically to fulfil user catalogue choices, automated creation and breakdown of disk volumes to meet user need, and scale-up and scale-out capability for performance growth.
Item No. 2 of the news is DataCore's launch of a pay-as-you-serve cloud service provider license programme. It does what it says on the tin; you pay DataCore to use its software according to the storage capacity you're supplying to your customers.
I like these announcements. While I can't comment on the details of how well the products work, I can applaud a product that drives a wedge into the hardware/software lock-in that blights a very large chunk of the storage industry. And it seems to me a progressive development to allow service providers to match their storage infrastructure costs to their revenues.
I don't, however, like the term 'storage hypervisor,' which litters DataCore's publicity.
I understand why the vendor uses it. It's all about trying to differentiate itself in the market.
I put it to Teixeira that DataCore's is essentially a storage virtualisation product. He agreed, to an extent. His argument is that it has come from a storage virtualisation lineage,but is now more than that. As he sees it, storage virtualisation has gone through three distinct phases.
First came the logical volume managers like Veritas Volume Manager and StorageTek's Iceberg. Then came the true storage virtualisation products, the likes of FalconStor's software products, for example, but also hardware like IBM's SVC. These he characterises as having relatively basic functionality and a requirement for storage expertise. Against these two he contrasts the latest phase — led by DataCore, of course — and this is the age of the storage hypervisor: a storage virtualisation product, true, but one boasting sophisticated storage management features.
The problem with storage virtualisation as Teixeira sees it is that it has been hijacked as a category by the hardware vendors. It should refer to a software product that's independent of hardware, he says.
"We're trying to get people to think again; and like VMware or Hyper-V we want them to think of higher-level supervisory software and interchangeable hardware," he said.
OK, there's a logic to this, but it's arguable that all this does is add confusion. For a start, it's debatable whether such a product constitutes a hypervisor at all as it has historically — from IBM's first use of the term in the mid-1960s — meant a supervisory layer overseeing subordinate operating systems, and there's no way you can call what DataCore oversees OSes.
Then there's the problem that other vendors are trying to hitch themselves to the hypervisor bandwagon — for example Virsto, which also calls itself a storage hypervisor vendor while selling a read/write logging product that speeds up storage I/O and has nothing to do with storage virtualisation as we know it.
On SearchStorage.co.UK, I really can't see us ever referring to the likes of DataCore as a storage hypervisor vendor. We need to be able to categorise products clearly, and anything that pools disparate physical storage into a single manageable pool will be a storage virtualisation product, whether it comes as hardware or software. We need to do it for the sake of the reader, so he or she can understand the functional essence of the product and compare like with like. Repeating vendor hype would be spreading obfuscation and doing the reader a disservice.
Follow me on Twitter: AntonyAdshead