Jul 20 2012 4:01AM GMT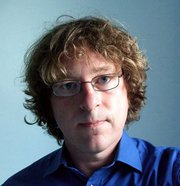 Profile: Antony Adshead
I recently blogged on how the tide had turned in NAS: how clustered/scale-out NAS is now on course towards being the norm with the shipping of NetApp's FAS2220 with a truly clustered OnTap 8.1.1 on board.
But of course when tides turn, they don't move uniformly; great masses of water rush oceanwards but distant inlets and basins take some time to drain. And it's likewise in the storage market, evidence of which is Coraid's recent launch of a ZFS NAS device, the ZX series, without clustered NAS capability.
The device is a hardware appliance that puts ZFS file system capability on top of Coraid's block-access SRX EtherDrive arrays.
Coraid is aiming the ZX series at cloud, video and "big data" users. And to be sure, ZFS scales massively and a Coraid implementation could run to many petabytes with the scaling of back-end storage capacity.
But, you can't scale filer nodes beyond one high-availability pair because ZFS — while allowing theoretically huge, perhaps infinite, numbers of files — is still dependent on NFS (or CIFS) as file-level protocols. These don't possess parallel file system capability so can't be used to link multiple NAS devices under a single namespace.
That capability, for Coraid, will only come when the pNFS parallel file system reaches maturity, said Kevin Brown, CEO, when I spoke to him last week. pNFS will be part of NFS v4.1 and is needed to give Coraid's ZFS-based product true clustering capability. Brown declined to say when the company would achieve that.
I asked what Coraid's intended customers might think of that. "It's not a blocker in the marketplace," said Brown. "It's a pragmatic thing. When customers had NAS filers that maxed out at a few terabytes, they ended up with a lot of them. With the ZX scaling up back-end capacity almost infinitely, that situation won't arise."
Two concerns come to mind here for me. Firstly, the word "eggs" and "basket" pop into my head: massive baskets with possibly billions of eggs in them. You may well be able to scale to petabytes with Coraid's ZX series, but would the hypothetical cloud, video or big data customer, sensitive to good data protection practice, really be happy with that much data in a single pair of filers?
And secondly, while Coraid is happy to trumpet the potential scalability of ZFS and the ZX's ability to add back-end capacity, what about the inability to add processing power? This is a key attribute of clustered NAS; if you become CPU- or I/O-bound, you should be able to add more processing nodes to address this. With Coraid's ZX you can't, and so it looks a bit heavy on the back end.
Overall, I like that Coraid is providing storage products that come from out-of-the-box thinking and that these could cut costs massively for customers. But the other side of that particular coin is that their strength — providing innovative implementations of community software such as ZFS and pNFS — is also a weakness in that they are limited by the features and pace of development of that community effort.
Follow me on Twitter: AntonyAdshead