Mar 9 2012 10:30AM GMT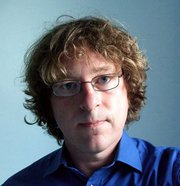 Profile: Antony Adshead
UK IT departments are suffering: overworked and under-resourced. That's the finding of a survey carried out by integrator/reseller MTI, which interviewed more than 100 UK IT professionals recently.
It found that, for example, only 11% of those questioned believed they were fully resourced by their organisation to carry out their work, while 44% said they don't have the capacity to accommodate the demands placed on them. "Catastrophic" or "overwhelming" is how 16% described their situation, while 15% said they struggled to make ends meet.
Increasing data volumes (48%) and reduction of capital expenditure budgets (49%) were cited as chief culprits.
The latter figures largely tally with the recent TechTarget survey on IT priorities in Europe, which also found flat or decreasing budgets for about half of IT professionals it surveyed, which seems to be a result of economic recession.
Of course, MTI has a reason for publicising such survey results; namely, it wants to offer users its cloud storage and remote IT infrastructure management services.
And they may be pushing against an unlocked door. It seems to be that as the years go by, organisations increasingly want IT to do more with less. The cloud could well be the next step change in that development — a way of doing the same or more with a lot less.
Cloud providers will benefit from economies of scale, buying large amounts of IT kit at better prices than other organisations can command. They will deliver flexible amounts of processing and storage at costs driven by competitors in a market that will treat its end product as a commodity.
For now, though, it's not going to happen. If businesses could drive out cost by going to the cloud today, they would, but there are too many concerns over the limitations of bandwidth and security.
My prediction, however, is that by the time we've been through another boom/bust business cycle, the cloud will have begun to change the landscape of IT just as the introduction of electricity to 19th-century factories changed that landscape.
Follow me on Twitter: AntonyAdshead